Webinar on Roadmap for implementing NEP-2020
Faculty members and students have participated the webinar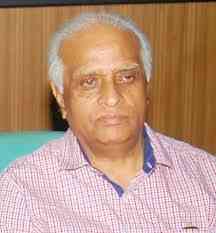 Prof. B K Kuthiala.
Chandigarh: Centre for Medical Physics, Panjab University, Chandigarh has organized a webinar on "Roadmap for implementing NEP-2020" by Prof. B. K. Kuthiala, Chairman Haryana Higher Education Council. 

    Dr. Vivek Kumar, Chairperson, welcomed all the participants and told that National Education Policy will be definitely the foundation of the new India. The education system in the country will witness fine changes and development in the coming years. 

    Dr. Naveen Kumar, University Institute of Applied Management Sciences introduced the keynote speaker and guest of honour.    

    Prof. Kuthiala, explained the implementation of NEP 2020 in a holistic manner. He told that the NEP-2020 is a good policy as it aims at making the education system holistic, flexible, multidisciplinary, aligned to the needs of the 21st century and the 2030 sustainable development goals. The intent of policy seems to be ideal in many ways but it is the implementation where lies the key to success.  

    Prof. S.K Tomar, Dean Students Welfare, PU in his address told about the critical ideas of implementation of the NEP 2020. The illustrative list clearly indicates that the reforms embedded into NEP 2020 are not only transformational in nature, but represent a comprehensive overhaul of the current education system. 

    Dr. Arun Singh Thakur, University Institute of Hotel And Tourism Management   gave vote of thanks. 

    Faculty members and students have participated the webinar.