LPU Students honoured at Dada Saheb Phalke Film Festival-2016
Author(s): City Air NewsStudents of LPU feeling elated as bagged Best Advertisement film at Dada Saheb Phalke Film Festival. Jalandhar, May 17, 2016: India's most prestigious film festival-Dada Saheb Phalke Film Festival recognizes the...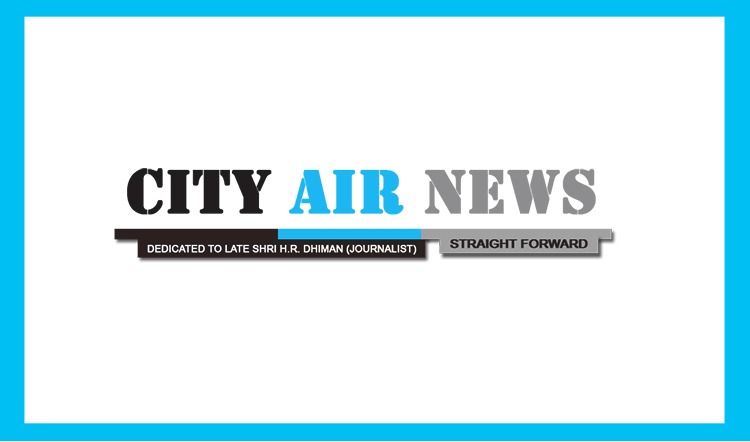 Jalandhar, May 17, 2016: India's most prestigious film festival-Dada Saheb Phalke Film Festival recognizes the enlightening, entertaining & progressive new age cinema of youth & experienced filmmakers every year. This year, six students of Lovely Professional University have been honoured at its 6th session for their ad-film 'DoCoMo-Do the New'. This ad-film has been awarded as the 'Best Advertisement' over entries from across India and 45 countries, in the students' category. Award winning students are from B Sc II Year program of LPU School of Journalism & Film Production and all of them belong to different and distant states of India-Karnataka, Andhra Pradesh, Assam, Chhattisgarh and West Bengal. Preetham Dev is the Director of the ad-film; Gopidi Vamshi Krishna Cinematographer, Shubham Malakar is Screen Playwright, Deepak Kumar Editor, and Anish Kashyap is Actor. The B Com student Shyambhu Poddar worked for Human Resource and is from LPU School of Business.
The Ad film, which is an inspiration, teaches viewers to take a lead for bringing solution to the common problem existing around and in the society. Such an exemplary lead is then surely followed by the multitude in no time. In the ad-film, a hosteller is seen bewildered while placing his plate & glass at the right place for washing, as it was littered with so many other disorderly placed. He takes the lead and piles-up all the unwashed plates and glasses in perfect order making sufficient place for others to follow. Soon the smoothness and cleanliness is seen all around. The Ad film was produced by students created Hocus Focus Films production house at the university. These students have also created some other youth-centric short films.
LPU Chancellor Mr Ashok Mittal congratulated the creative team and asked students to continue with their creative works for the brilliant career ahead. Mr Mittal also informed that one other LPU student Ahsif Khan has already been honoured for his short film 'Poster' at 4th session of Dada Saheb Phalke Film Festival held in the year 2014.
Sharing their excitement, winner students shared: "We are overwhelmed to have such a prestigious award. It is indeed a great feeling of pride on winning the award which overlooked so many other creations in competition to us. We are all glad to be associated with this ad in one or the other role and as a team of like-minded persons. No doubt, we hail from different parts of the country, but our creativity never knew any boundary. We worked united and hard as per the culture of our multi-ethnic university 'LPU', and the fruitful result is before all."
Illustrative, the festival celebrates the cinema & work of aspiring, young, independent & professional filmmakers. The festival is very important for Indian film industry. Film fraternity across India & globe organizes it on 30th April of each year to mark the birth anniversary of the father of Indian Cinema- Dada Saheb Phalke (Dhundiraj Govind Phalke). At present, the festival is attracting filmmakers from across India & 45 other nations across the world. The festival has sections for feature films, short films, documentaries, animations, music videos & ad films.