ICAR-CIPHET licensed firm for portable smart UV-C disinfection system
The young entrepreneur came to know about the technology through news on TV channels as well as in newspapers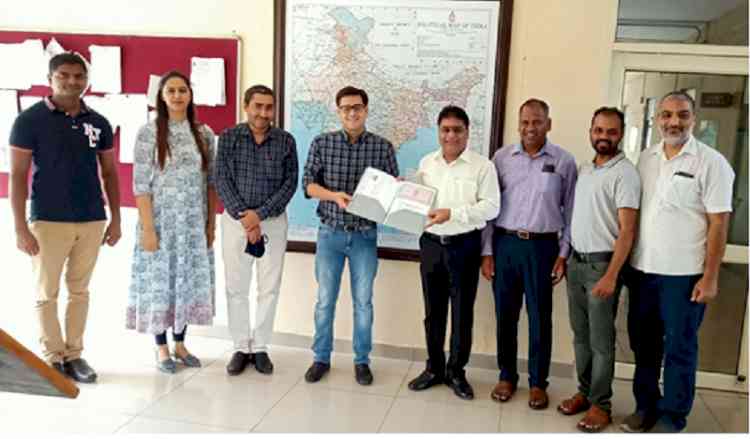 UViC Technology transfer to the Young entrepreneur by ICAR-CIPHET, Ludhiana.
Ludhiana: ICAR-Central Institute of Post-Harvest Engineering and Technology (CIPHET), Ludhiana has licensed the recently developed portable smart UV-C disinfection system (UViC) to Ishinder Dhir, Tagore Nagar, Ludhiana for its commercial production. The young entrepreneur came to know about the technology through news on TV channels as well as in newspapers. He contacted the institute for the technology and took license for the UViC. He expressed his confidence about capturing the market as the device is compact and much needed at public locations like offices, shops, hospitals, and also will play a key role in the fight against COVID infection.  
Ishinder Dhir a young business man who had taken the license said that it is high time that all youth should venture into making our country self-reliant by focusing on making indigenous devices, equipments and contribute in the development of the country. He had planned to come up with the device in large scale within the minimum time as possible.
The Director of ICAR-CIPHET, Dr. R.K Singh who lead the team of inventing Scientists viz. Dr. K. Narsaiah, Dr. Bhupendra M Ghodki, Er. Yogesh Bhaskar Kalnar and Ms. Surya and facilitated the event along with Dr. Ranjeet Singh, In-charge, Institute Technology Management Unit and H. L. Meena, SAO. The ITMU staff Alka Sharma played a key role in getting the licensing done.