Badal Terms AAP As A Band Of Tricksters
Author(s): City Air NewsPunjab Chief Minister Mr. Parkash Singh Badal during Sangat Darshan program in Nawanshahar Assembly Constituency on Friday. Gujjarpur (Nawanshahar), May 6, 2016: Punjab Chief Minister Mr Parkash Singh Badal today...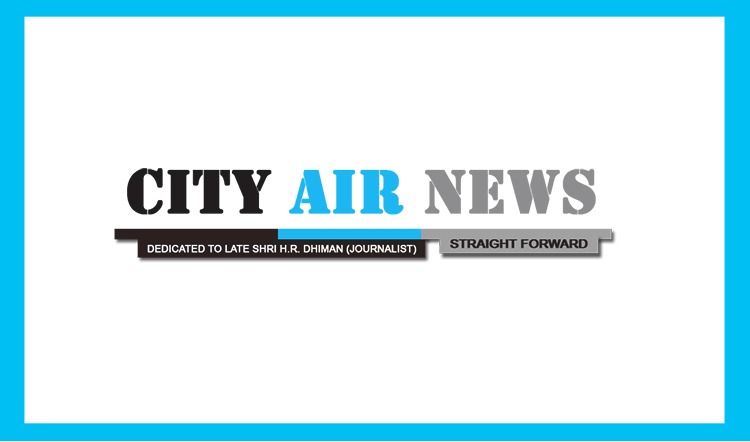 Gujjarpur (Nawanshahar), May 6, 2016: Punjab Chief Minister Mr Parkash Singh Badal today asked the people of state to do soul searching to ascertain who was their real friend or foe.
Addressing the people on first day of his Sangat Darshan program here in Nawanshahar Assembly Constituency, the Chief Minister called upon the people not to be swayed by the emotionally surcharged speeches of our opponents, that were completely devoid of any sincerity, loyalty and commitment towards that state and its people. Hitting hard at Congress and AAP for playing political gimmicks to woo the voters for the sake of their narrow vested interests, Mr. Badal asked the people to be wary of their nefarious designs to satiate their lust for power.
Without mincing any words, Mr. Badal questioned, "What you people expect from the Congress and its leadership which had ruined our state politically, economically and religiously adding he said that hardly any evidence was needed to prove their treachery." He said none could forget Congress leadership's unpardonable role on river waters. Apart from that, Congress party's pro-active role in the construction of SYL canal at the behest of then Prime Minister Late. Mrs. Indira Gandhi in 1982 at its splendid foundation laying ceremony in village Kapuri in the presence of present PPCC President Captain Amarinder Singh, the then MP from Patiala constituency. Mr. Badal mentioned that the entire rank and file of Shiromani Akali Dal spearheaded a morcha to oppose the construction of SYL while the state Congress leadership from top to bottom was merrymaking that was aptly clear to comprehend who was far and against the interests of Punjab and Punjabis. He dared Amarinder Singh who was in favor of construction of SYL, had no moral right to now oppose the decision which was thrusted on Punjab by the then national Congress leadership through arm twisting its state leadership which subsequently succumbed to its pressure to compromise with the legitimate rights of Punjab.
Lambasting the AAP as a band of tricksters (shurlibaaz), Mr. Badal said that their leadership was novice and had hardly any experience to run the state, you can judge their level of administrative acumen and capability from their Delhi model, which had proved to be an utter failure. The Chief Minister chided his Delhi counterpart Arvind Kejriwal who was living in fool's paradise to rule in Punjab despite the fact that he was not even remotely associated with the ground realities of state and its people. Mr. Badal said how a person hailing from Haryana could have affinity and compassion for Punjab and its people. To substantiate his stand, the Chief Minister said Mr. Kejriwal today stood fully exposed after filling an affidavit in the Apex court on SYL stand that was contra venous to his assertions on the same issue just to befool the Punjabis with an eye on the forthcoming assembly elections in the state. He further said that the majority of AAP leaders were not sincere and committed to its ideology rather were opportunists just to seek tickets, who have been virtually dumped by other political parties.
Later talking to the media persons about the C-survey got conducted by the AAP with regard to assembly polls in the state, the Chief Minister out rightly rejected as fake, manipulated and imaginary.
Ask to comment on prevalent farm crisis, the Chief Minister suggested that Centre should take an immediate call on this sensitive issue and constitute a high powered committee comprising agriculture experts and economists to bail out the beleaguered peasantry from these agrarian crises.
Highlighting the significance of Sangat Darhsan program, the Chief Minister said it was an interactive platform with two way communication to redress the grievances of the people at their doorsteps. He implored the officers to serve the people with a sense of missionary zeal and commitment.
Prominent amongst others who were present on the Sangat Darshan included senior Akali leader and Chairman Markfed Mr. Jarnail Singh Wahad, Joint Special Principal Secretary to CM Mr. Kumar Amit, DIG Ludhiana Range Mr. SK Kalia, Deputy Commissioner Mr. Vipul Ujjwal and SSP Mr. Snehdeep Sharma.