Mercedes-Benz bolsters its presence in Pune
Author(s): City Air NewsL-R Mr. Gaurav Ghatge, Executive Director, Trinity Motors,Roland Folger, MD CEO, Mercedes-Benz India at the inauguration of Trinity Motors dealership in Pune. Inaugurates the second state-of-the-art dealership in...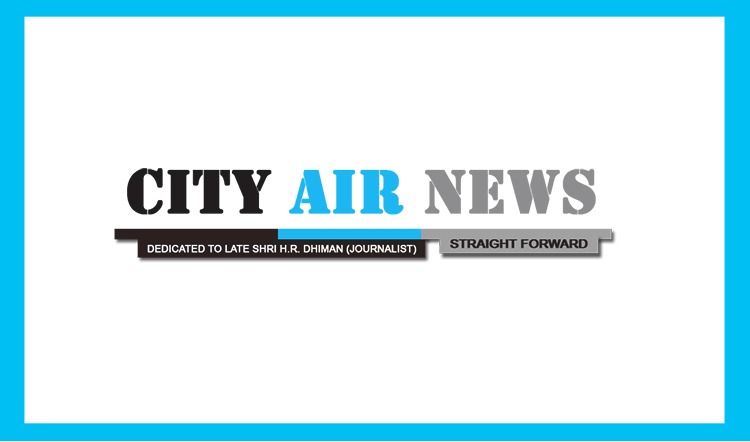 Inaugurates the second state-of-the-art dealership in tune with its 'Winning' strategy for 2016
Chandigarh: Pursuingits philosophy of 'Winning' in 2016, India's largest luxury car maker Mercedes-Benz today, strengthened its presence in Pune, by inaugurating its second state-of-the-art dealership.Trinity Motors showroom is located in the posh locality of Kalyaninagar and its fully-equipped workshop is situatedin Wagholi.The luxury car showroomand the 2 S workshop was inaugurated by Roland Folger, Managing Director & CEO, Mercedes-Benz IndiaandGaurav Ghatge, Executive Director, Trinity Motors.
Speaking on the occasion, Roland Folger, Managing Director & CEO, Mercedes-Benz India said,"Our philosophy for 2016 is 'Winning' as we strive to create newer avenues to create proximity with our distinguished customers. We are amidst one of the most exciting phases in the Indian luxury automotive market today as we are the fastest growing luxury car brand in the country. Last year, Mercedes-Benzsold the highest number of cars since its inception in India. Mercedes-Benz India also received tremendous impetus as it remains 'India's Most Awarded Luxury Car Manufacturer'. We have an exciting year ahead of us as we prepare to launch several of our fascinating new products for our discerning customers. Mercedes-Benz India also has the best network reach and we are committed to extend our brand promise of 'Best or nothing' to our patrons."
Mr. Folger further elaborated, "We are glad to inaugurate our second luxury car dealership and service centrein our vibrant hometown ofPune. We will be inaugurating 10 new outlets this year as part of our 'winning' philosophy, of which qualitative network expansion drive is an integral part. Our efforts towards creating customer fascination and addressing increasing customer differentiation for the brand has resulted in the creation of many industry best practices and infrastructure. The creation of the 'S Lounge' at Trinity Motors is one such fine example. 'S Lounge'is designed to provide an immersive modern luxury experience of the Mercedes-Maybach and the S-Class to our elite customers who value our brand promise 'The Best or Nothing'. Trinity Motors now has the distinction of having India's first 'S Lounge'. We are confident that Trinity Motors with such a splendid infrastructure and highly accomplished manpower will make owning a Mercedes-Benz a truly memorable experience for its customers."
The state-of-the-artdealership and the workshop of Trinity Motors are spread over a cumulative area of48,500 sq. ft., augmentingitas a luxury car destination for luxury car enthusiasts. The dealership is located in the prime locality of Kalyaninagar,the service centre is located at Wagholiwith convenience of access for customers. With more than100 well-trained staff working in the showroom and the service centre, Trinity Motors has put together a team which is dedicated, motivated and eager to set new benchmarks in customer delight. Trinity Motors boasts of showcasing the entire range of Mercedes-Benz cars by creating a massive 11 car display at the showroom in Kalyaninagar. Additionally, 20 baysare readily available at the service centre in Wagholiexclusively meant for maintenance and repair. The dealership also features an exclusive S Lounge.It is a premium lounge furnished with wooden floors, exclusive carpets and imported furniture. The lounge is specially designed to showcase the S-Class flagship models of Mercedes Benz including the Mercedes-Maybach. This is done keeping in mindthePune customers who are known to have a penchant for S-Class models. In addition, there is a Mercedes café, a video wall and a separate children's play area intended for the customers.Trinity Motors is located at Plot No. 1, Opposite Gold Adlabs, Kalyaninagar, Pune.
'The S Lounge': Trinity Motors is the first dealership of Mercedes-Benz in India boasting the exclusive 'S Lounge' created for the customers of the exquisite Mercedes-Maybach and the S-Class luxury sedans. Adorned with wooden floor, highly exclusive carpets, imported furniture, the 'S Lounge' boasts of a lavish luxury atmosphere and exudes opulence to the core. With segmented wall panels having integrated elements, latest accessories display and audio-visual display built into the wall panels unit, the 'S Lounge' is the most distinctive arena of Trinity Motors. The magnificent Mercedes-Maybach and the flagship S-Class luxury sedans will be exclusively displayed at the S Lounge.
Mr. Gaurav Ghatge, Executive Director, Trinity Motorscommented, "Trinity Motors is proud to be associated with an iconicbrand like Mercedes Benz. We are in complete alliance with the Mercedes-Benz's 'Winning' philosophy that aims at connecting closely withour valued customers. It will be our relentless endeavourto make customers for life through our brand experience and unwavering commitment to service excellence. We are glad to witness that Pune is emerging as an evolved cosmopolitan city with a significant rise in the young and affluent customers in the recent years. Home to small and big scale manufacturing, IT, education, real estate and hospitality industry, Pune has established itself firmly in the map of luxury destinations. We are delighted to deepen our presence here.We, at Trinity Motors, are confident of delighting our customers with an unparalleled luxury purchase and ownership experience."
The inauguration of Trinity Motors will see Mercedes-Benz expanding its footprint with the 83rd outlet across 40 cities in the country. Mercedes-Benz has the densestand most qualitative network of any luxury car maker in India. The expansion drive will continue this year with the inauguration of 10 new outlets. The network expansion is well-strategized bringing the company closer to the established customers, potential patrons as well as offering all visitors the opulence of the Mercedes-Benz world.
Date:
Friday, February 12, 2016