I enjoy playing grey characters: Leena Jumani
Author(s): City Air NewsAfter winning the audience's hearts with her positive roles on television, the hazel eyed beauty Leena Jumani is currently winning accolades for her grey character of Tanu in the popular show KumKum Bhagya on Zee...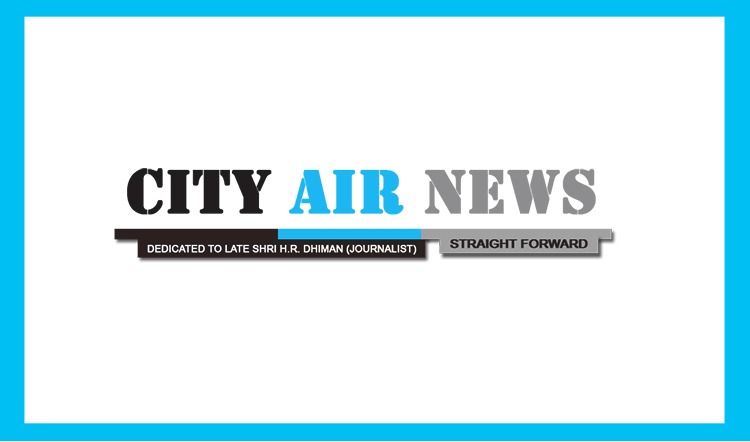 After winning the audience's hearts with her positive roles on television, the hazel eyed beauty Leena Jumani is currently winning accolades for her grey character of Tanu in the popular show KumKum Bhagya on Zee TV. The talented actor talks about her journey in the industry, her family, co-stars and much more in this interview…
Q&A
-You have been a part of the TV Industry for over seven years. What's been the hardest part?
Ans- It has been a wonderful journey for me as an actor as I've been a part of fabulous projects and learnt a lot in the process. The best phase of my career was when I was simultaneously shooting for television and films. I prefer not to dwell too much into things and go with the flow, both, in terms of my personal and professional life. I have not had any setbacks or a tough phase in my career as I have always been satisfied with whatever I have got and done till now.
-How do you feel playing Tanu and how is the response?
Ans- When I entered the show, I knew it was a parallel lead but I did not expect that this character will become so popular in a short span of time. Even though the character has grey shades, Tanu has created quite an impact with the audiences. I keep getting feedback from people that I am playing my part with ease without going overboard. I think for an actor it's the biggest compliment when viewers connect with your character inspite of it being negative.
-How does family react when they see you on screen as Tanu?
Ans- They do watch the show and keep on sharing constructive feedback apart from praising my work. They do tell me what is good or bad…my family has been my pillar of support throughout and have guided me. Also, they keep on teasing me for having put on a little weight.
-Tell us about your childhood. How ziddi you were?
Ans- I was little bit of a tomboy and a complete Ziddi and used to get angry very fast. In fact, I used to play with boys more than girls and used to punch them if we got into a fight …People don't believe it because of my cute face. J
- Would you also fight for your love like Tanu does?
Ans- Personally I believe if the person you are fighting for is not interested than it doesn't matter at all. If the person you love is with you, only then it makes sense to fight with the whole world, otherwise one should be happy in their own space.
-You have never done reality shows while most TV actors love to be a part of one or the other. What is the reason behind it?
Ans-It's not that I am against reality shows. It's just that I've continuously been working in daily soaps/ movies which hardly leaves any time to consider it. If an interesting offer comes by and I have the time, I would definitely opt for it as I believe in giving my 100 percent to whatever I am doing as an artiste.
-Did you have reservations playing a negative role as you have mostly played positive characters?
Ans- When I was offered the role of Tanu, I had only played positive characters. So I took it up as a challenge. The idea was to try something out of my comfort zone. After doing positive characters, becoming Tanu in KumKum Bhagya was like stepping into unfamiliar territory! However, after I started getting a strong positive response from the audience, I started enjoying it more. An actor has to be versatile and pull of any character effortlessly. You can't restrict yourself worrying that you will get typecast. Otherwise you get stuck in just doing one kind of roles.
-Tell us some memorable incidents from the shoot of KumKum Bhagya?
Ans- I believe that the atmosphere on the sets and co-stars are very important as one has to be extremely comfortable while working. I am happy that we all got along really well. All of us (Shabir, Sriti, Shikha, Purab) have an easygoing attitude which makes it easier for us to strike a rapport. This translates into good on-screen chemistry. In fact, all of us get together during the breaks and have fun. Despite the hectic schedule, I look forward to going for the shoot every day.
-What is the one thing that puts you off in a person?
Ans- Negative and judgmental people. I dislike people who create unnecessary problems in others' lives and underestimate them! Also no one has the right to judge anyone as everyone has their own sets of beliefs which no one has a right to interfere with. I believe in 'Live and let live'..
-How often do you watch television? What shows do you like?
Ans- I do watch my show KumKum Bhagya as I record it so that I don't miss out on it. Apart from that, I like The Suites and Aadhe Adhoore. I like watching all genres of shows / movies but comedy and horror are my favorite…yes I love to watch horror movies but not alone!
-What are your plans for marriage? Ur take on Live in relationships?
Ans- Haven't thought about it as yet. Live in relationships, as an idea, is very subjective as it depends from person to person. As an individual you know what is best for you so if a couple is comfortable staying together before marriage its solely their decision.
-Which Indian Vamp you like most and why?
Ans- Undoubtedly Urvashi Dholakia as Komolika, one character which has been imprinted in audience's hearts as it changed the way a negative character was portrayed on Indian television. Along with acting, her elaborate look added to the character and made it unforgettable.