Four-day World Stroke Congress concludes on the World Stroke Day
Author(s): City Air NewsFarewell Photo--Stroke Specialists bid farewell to each other on the last day of World Stroke Congess today. Hyderabad, October 29, 2016: The 10th World Stroke Congress, the first ever in the history of India concludes...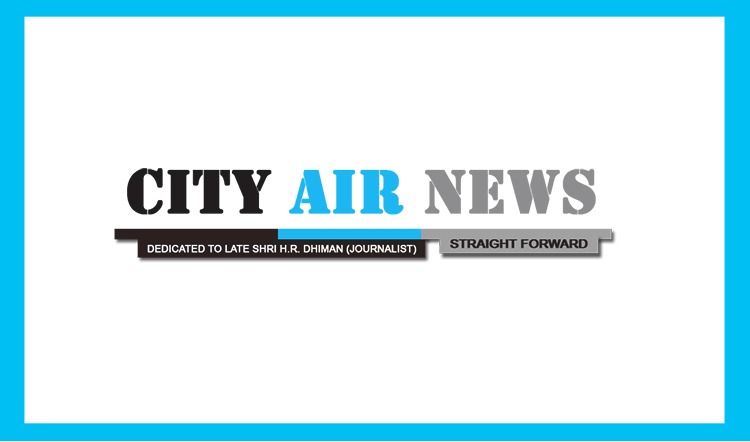 Hyderabad, October 29, 2016: The 10th World Stroke Congress, the first ever in the history of India concludes here in the city at HICC. The World Stroke Congress ended with a hope of "Stroke Free World" on the "World Stroke Day" today.
Giving his closing remarks, the newly elected World Stroke Organization President Werner Hacke said it was one of the best-organized conferences and thanked everyone for the same.
World Stroke Congress was the first world event in the area of Neurology after 25 years in India, declared Dr. Jayaraj Pandian, Co-Chair of the World Stroke Congress. The Congress had the record number of 2200 delegates attending from as many as 72 countries. There were delegates from USA, China, Australia, UK, Canada, Germany, Brazil, Egypt, Russia, Africa, Finland, Sweden, Poland and many other countries he said.
We had 100 per cent attendance of delegates in all our sessions. We had well over 110 knowledge sharing sessions spread over three and half days. It was quite a useful congress for many of us learn from each other new ways of treatment with one single motive to make this world a stroke-free world.
Giving his message on the occasion of World Stroke Day today, Dr. Jayaraj Pandian said, Stroke is treatable. A lot of awareness is required. We need independent stroke care units particularly in government hospitals, he informed.
Describing stroke situation in India on the Occasion of World Stroke Day today, Dr. Ashok Uppal, President of Indian Stroke Association said a lot of awareness is required. Incidence and prevalence of stroke are more in our country, but, with more and more awareness, we are taking care of the risk factors for stroke. Awareness is the biggest challenge in India, especially in remote areas. Educated people in urban areas still think that 'stroke' is the disease of 'heart.' Indian Stroke Association is trying its best to increase awareness of the attack. People should know that quick treatment is required for treating the stroke.
Commenting on the stroke situation in the next ten years, Dr. Uppal said, aging is the primary factor for stroke. The incidence of stroke can be decreased by creating more awareness, he said.
Giving details about the difference in the incidence of stroke in rural and urban areas, Dr. Uppal said, Stroke incidence in rural is more because of three main reasons: 01. Lack of awareness, 02. Unavailability of the experts and 03. Transportation issues.
Dr. Dheeraj Khurana, from Chandigarh, observed that we are ill equipped to handle strokes. We need a good strategy to address this issue.
The greatest challenge faced Neurologists today, Dr. Sudhir Kumar from Hyderabad, said, providing prompt and efficient stroke treatments round the clock. There are only about 1500 neurologists for a population of about 1.25 billion Indians. Speed is critical in stroke treatment. The golden period is 3 to 6 hours after the symptom onset.
We need comprehensive stroke care facilities which include: 1 Facilities for providing acute stroke treatment, 2. Adequate imaging Facilities(CT and MRI Scanner), 3. Facilities for identifying risk factors—including echocardiogram, TEE, Carotid Doppler and 4. Physiotherapy and Rehabilitation.
Dr. Soumya Swaminathan said, we in India depend on the West for information on non-communicable diseases. We don't have proper stroke research priorities. Even in tribal areas, stroke is the leading cause of death due to non-availability of medical attention, Dr. Soumya said. There is a need to address Health Implementation Programs across the country taking into account, cost-effectiveness and using technologies like the social network and WhatsApp, etc. she said.
Telestroke is one such modality to meet the challenges of establishing optimal stroke care across the healthcare delivery systems of the country, informed Dr. Padma Srivastava from AIIMS New Delhi.
The next Congress which is held once in two years will be held at Montreal in Canada in the year 2018. M. Sharma, an Indian-origin Stroke Specialist from Canada, made a presentation on the next World Stroke Congress to be held in Montreal in Canada in the year 2018.
Earlier during the Congress, many poster presentations held, where some research studies highlighted. Dr. Smriti Bose found out why stroke patients leave the hospital against medical advice?. She found that 70 percent leaves because of finance and 44 per cent because of no hope. Nearly one-third of patients who get admitted for the stroke care get home against medical advice. Almost 60 % of those patients who leave hospitals against medical advice die at home. Nearly 80 percent who go home are dependent on others.
In another study carried out by Medico Aksheen Chahal of Christian Medical College found that out of 1071 who were treated for the stroke, nearly 332 returned to work, which is about 30.9 percent. The study was done part of the Indo-US Stroke Registry and Infrastructure Development Project, include five centers across India and one in the USA. These centers include OMC Ludhiana, PGMER Chandigarh, AIMS New Delhi and NIMS Hyderabad. Switzerland and Spain top in this list. Germany stands last. Only 14 per cent in Germany returns to work. Finland tops the list with 54 percent returning to work, Spain 53 per cent, Switzerland 52 per cent. In India, 33.4 per cent of stroke patients returns to work after the treatment.
In another survey on Illicit Drugs Use and Stroke in India, Dr. Deepthi Arora found that North Indians use more illicit drugs than South Indians. 94 per cent of total stroke patients in North India are illegal drug users. An Opioid is the most common drug used by nearly 73 percent of people in North India. The other illicit drugs used are Cannabis, Cocaine, and others. Among illicit drug users in North India, Sikhs dominate with 70.59 per cent, Hindus 23.53 %, Muslims 2.94, Christians 2.94. Jains in North India don't use any drugs at all as per the study findings.
WSC presented Young Investigator Awards during the conference. These award winners include Apratim Chatterjee; Sonal Chitnis; Hemanga Dhing; Nikhil Hiremath; Rupinderjeet Kaur; Niladri Konar; Pradeep Kumar; Prashant Makhija; Ajay Kumar Mishra; Shubham Misra; Samir Patel; Sudip Paul; V Prakash; and Shubhajit Roy Chowdhury, Paramdeep Singh; Ashish SusvirkarVS Vineetha; Devashish Vyas, etc. These all are from India. The others include Cyrus Escabillas, Philippines and Dilshoda Akramova, Uzbekistan.
Also, those who selected for Victor Clara Soriano Award 2016 also announced. These include Ahmad Suliman Alwahdy, and Wijoyo Halim from Indonesia; Kautubh Chaudhari, Ajay Hegde and Amitkumar Patanvadiya from India.
An exhibition was organized on the sidelines of the World Stroke Congress. Some of these exhibitors include American Heart Association, Dr. Reddy's, Cipla, Emcure, icon, Medtronic, Pfizer,
Boehringer Ingelheim, Arinna Lifesciences Ltd; Emedinexus; Emcure PharmaCeuticals, Ever Neuro Pharma; Indian Stroke Association, Stroke Association, World Federation of Neurology, Torrent Pharmaceuticals Ltd
The Congress was jointly organized by WSO and the Indian Stroke Association (ISA).
Some of the distinguished speakers include Dr Pooja Khatri (USA), Dr Andrew Demchuk (Canada), Prof Peter Sandercock (UK), Prof Valeria Caso (Italy), Prof Michael Brainin (Austria), Prof Hans-Christoph Diener (Germany), Prof Geoffrey Donnan (Australia), Prof Lawrence Wong (Hong Kong), Prof S Martins (Brazil).
Date:
Saturday, October 29, 2016