Rado unveils the wedding collection in Ludhiana
Author(s): City Air NewsLisa Ray, Rado's Brand Ambassador along with Mr. Sandeep Dutta, Ethos Ltd. at the launch of Rado's wedding collection in Ludhiana on Wednesday. photo: city air news Ludhiana, November 9, 2016: Pioneering Swiss watchmaker...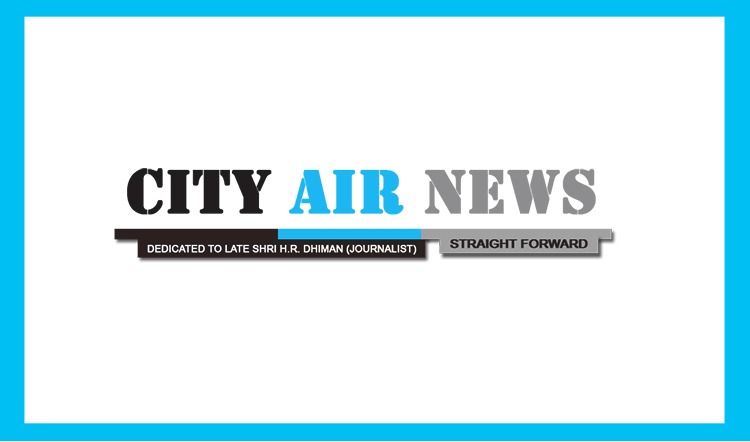 Ludhiana, November 9, 2016: Pioneering Swiss watchmaker Rado has unveiled the unique and exquisite timepieces in its 2016 wedding collection. This special collection of watches was launched at the Rado space at Ethos Ltd., Mbd Neopolis Mall with Rado's glamorous brand ambassador Lisa Ray.
Lisa wowed the crowd at the Ludhiana launch event. Speaking at the launch, the multitalented model and actress stated, "I am thrilled to unveil these exquisite timepieces in Ludhiana today. Diamonds naturally enhance the beauty of the wearer without overpowering it, making this new collection perfect for the wedding season. Diamonds, gold and ceramic gleam like a thousand suns in these new timepieces that look and make a couple feel special. I hope this collection wows the women of Ludhiana and leave them only asking for more!"
Many of Rado's latest standout pieces have been crafted from the brand's signature material, high-tech ceramic, which is one of the lightest and most durable materials used in luxury watch making. Perfectly matching the wedding theme, the brand launched watches under the HyperChrome, Diamaster, True and Centrixfamily.
Rado True Open Heart
Limited to just 500 individually marked pieces, the True Open Heart is crafted in either matt black or polished white high-tech ceramic and features the clean, light lines of the Rado True family. The beautifully decorated Swiss movement is framed by stylized cutouts in the dial, lending the piece an airy, spacious feel and giving the wearer a glimpse into the enigmatic mechanics within. An ultrafine mother of pearl layer floats over the dial like a veil, subtly exposing the mysterious inner workings of the watch below and making it a watch to desire.
Rado Diamaster Diamonds
Diamonds, gold and ceramic gleam like a thousand suns in three new timepieces that look and feel exceptionally luxurious. The Rado DiaMaster collection may be known for its large open dial and pared down design, but these new models are dressed to the nines and ready to celebrate.
Everyone deserves a bit of glamour in their lives, and there is nothing more desirable than high-tech ceramic, diamonds and gold. Luxurious enough for a red carpet event and yet understated enough for a stroll around town, the versatility of these timepieces match the demands of modern urban lifestyles. Whatever your plans for the day, you won't want to take them off your wrist.
Rado HyperChrome Diamonds
Mesmerising, enigmatic, glamorous, diamonds have long captivated us. The beauty of these precious stones is all the greater when combined with the equally enchanting high-tech ceramic. The Rado HyperChrome Diamonds collection welcomes four new models in white, black, plasma and - brand new - brown high-tech ceramic. A rose gold coloured bezel embraces 56 scintillating diamonds glowing like a beautiful evening sunset. The side inserts and crown, also rose gold coloured, lend these timepieces an additional dazzling warm glow. The monobloc cases house an automatic movement which powers up the watch as you go about your daily business.
Date:
Wednesday, November 9, 2016