PU faculty conducts study on accessibility and utility of online education
The study was conducted through a questionnaire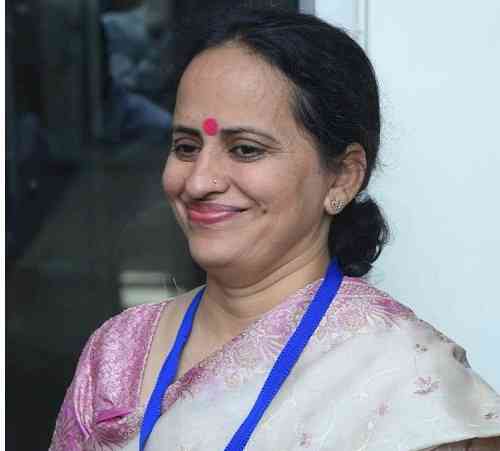 Dr. Anuradha Sharma, Associate Director, IQAC and Professor at the Department of Community Education and Disability Studies, Panjab University (PU), Chandigarh.
Chandigarh: Dr. Anuradha Sharma, Associate Director, IQAC and Professor at the Department of Community Education and Disability Studies, Panjab University (PU), Chandigarh conducted an online study on the "Effect of Online teaching on academics performance among PU students due to COVID-19 lockdown". 
 
The study with a sample size of 255 students (comprising of 71.1% females and 28.9% males in the age group of 20 to 26 years) was conducted through a questionnaire that focused on the accessibility and utility of the academic content perceived by the students through online mode covering 66.7% students from science and mathematics followed by 24.5% students from education department undergoing B.Ed., M.Ed. courses and 8.8% from humanities at Panjab University. 
 
The study revealed that 72.9% students expressed their helplessness to do academic activities in the Covid-19 lockdown days and almost two-third students i.e. 68.8% stated that their academic performance is affected by the lockdown due to varied reasons including poor internet connectivity, limitation of study material, difficulty in reading the whole syllabus in the electronic gadgets including mobiles. 18% students agreed that they understand and are able to access the reading material through online mode, whereas remaining students said that they have 2GB internet facility or they are living in border areas or they have an internet connectivity issue which is affecting their access to online reading material/resources provided by the teachers.
 
The study further revealed that the students are yet to cope up with the online mode of education as just 33.6% (111) students are able to read and write properly during lockdown and only 19.3% (49) students agreed that they have enough study material as per the examination perspective. The students stated that they are worried about the examination as neither they have sufficient reading material nor proper guidance/notes, as per the syllabus. 
 
Prof. Sharma stated that 76.8% respondents which amount to more than three-fourth students said that they are not having enough reading material at their place of residence for the preparation of Competition examinations like UGC-NET or Commission tests, as they said that they have left their reading books and notes at the hostels or at PGs. The lockdown has also created tension and anxiety among the students, as being busy on electronic gadgets for most of the times, it gives impression to parents that their wards are playing or watching movies, revealed by 47% (119) students.
 
Prof. Sharma further stated that the teachers need to prepare the lesson plans according to the lectures and these lesson plans should be provided to students through online mode before taking a class. Besides that teachers as well students are yet to be fully equipped to use of Information and Communication Technology (ICT). There is a need to focus on the effective integration of classroom and laboratory-based teaching with ICT technology to take up the online classes/activities in a more professional way. There is also a requirement of making a provision of academic internet and other facilities like Laptop etc. to students as well as to teaching community.