PU DLIS organised webinars on NEP 2020
Dr. D.V. Singh talked about the history, need and importance of NEP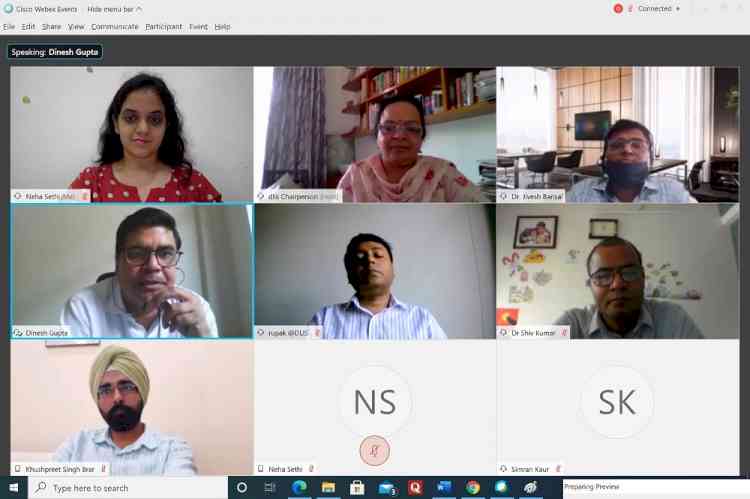 Chandigarh: The Department of Library and Information Science, Panjab University, Chandigarh organised two webinars on National Education Policy (NEP) 2020 on 29th and 31st August 2020. Dr D. V. Singh, former University librarian, University of Delhi, Delhi and Dr. Dinesh Gupta, Professor, DLIS, Central University of Haryana, Mahendragarh, were the resource persons.
Dr. D.V. Singh talked about the history, need and importance of NEP. He highlighted the significant features of NEP, like education in mother tongue; skill based education and vocationalization of education. He also emphasised the requirement of infrastructure for implementation of NEP.

Dr. Gupta highlighted the key principles of NEP 2020. He also elaborated the technology application in education for implementation of NEP. He advocated the use of Open Education Resources (OERs) for teaching and learning. In the end of his talk,he discussed some challenges in implementation of NEP 2020.

Dr. Preeti Mahajan, Chairperson of the department moderated both the webinars which were attended by more than 100 participants.