NCC Cadets of PCM SD College for Women represent Jalandhar Group in Fit India Freedom Run
The main purpose of this event is to inspire the masses to stay healthy beating mental stress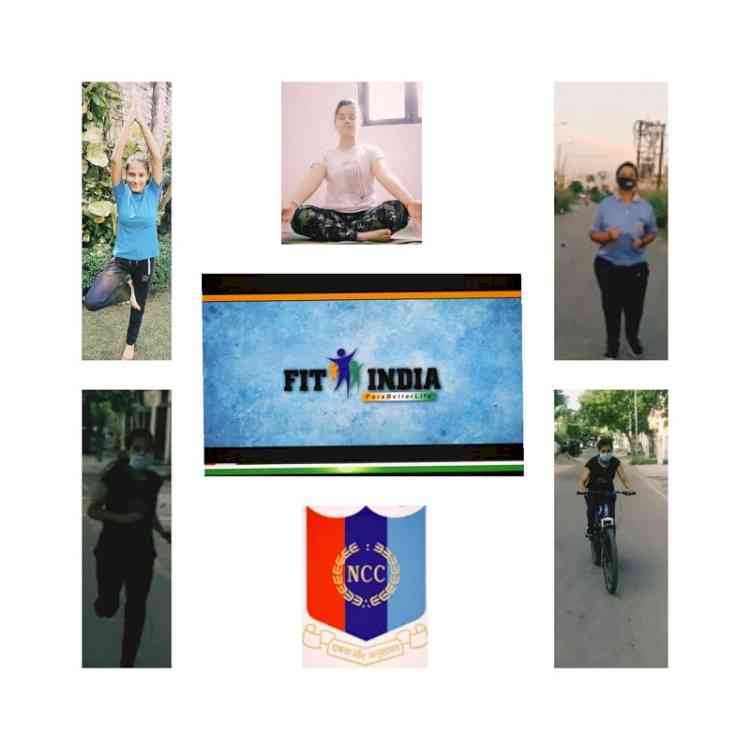 Jalandhar: NCC Cadets of PCM S.D. College for Women, Jalandhar under the guidance of the Group Commander of Jalandhar Group Aditya Madaan and the Commander Officer of 2nd Punjab Girls Battalion Colonel Narinder Toor participated in the Fit India Freedom Run, which is being held from 15 August to 2nd October. This event was inaugurated by the Union Sports Minister Kiren Rijiiju.
The main purpose of this event is to inspire the masses to stay healthy beating mental stress and sloth during the Covid 19 pandemic. In this event, students practiced yoga and physical exercises near their homes by following the rules of social distancing under the leadership of lieutenant Priya Mahajan, in-charge of the SD college NCC wing. 

Speaking on the occasion, Principal of the college Dr. (Mrs.) Kiran Arora told that Fit India Freedom Run is a part of the Fit India Movement initiated by our honourable Prime Minister Shri. Narinder Modi and is a highly praiseworthy initiative to stay healthy in the wake of the Covid-19 pandemic.