MP Tewari took review of arrangements against corona virus
Expresses satisfaction at efforts being made to control epidemic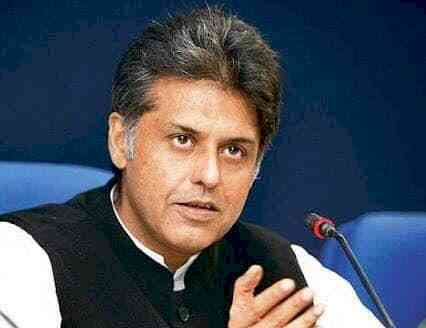 Manish Tewari , MP from Shri Anandpur Sahib.
Rupnagar: Manish Tewari , MP from Shri Anandpur Sahib, reviewed the arrangements being made for the prevention of corona virus. He spoke to the officials and local workers and expressed satisfaction at the efforts being made to control the epidemic.
In this sequence, MP Tewari discussed the situation with local workers of the Congress Party including the Deputy Commissioner, SSP, SDM, Civil Surgeon of the district. He praised the police, sanitary staff and every department, institutions and volunteers for providing relief to the people including the doctors who were fighting day and night against the corona virus since day 1.
Tewari  also sought the full support of the people in this battle, which he can give by staying in their homes.
Similarly, Tewari encouraged the victims of the disease, saying that many people of all ages have won against the corona virus and there is nothing to fear. Together we will defeat this disease.
Tewari said that the Punjab Government under the leadership of Chief Minister Captain Amarinder Singh is taking all possible steps to protect the people and it needs people's support.
At the same time, he also warned hoarders that the whole country is fighting a war against the corona virus. In these conditions, hoarding and robbing people in their pockets is nothing short of treason. State  government is also strictly looking into this matter. The government has enough food. Police and administration are providing essential goods to the people at their homes.