Manish Tewari inaugurates Banga flyover
The flyover will provide a lot of relief to commuters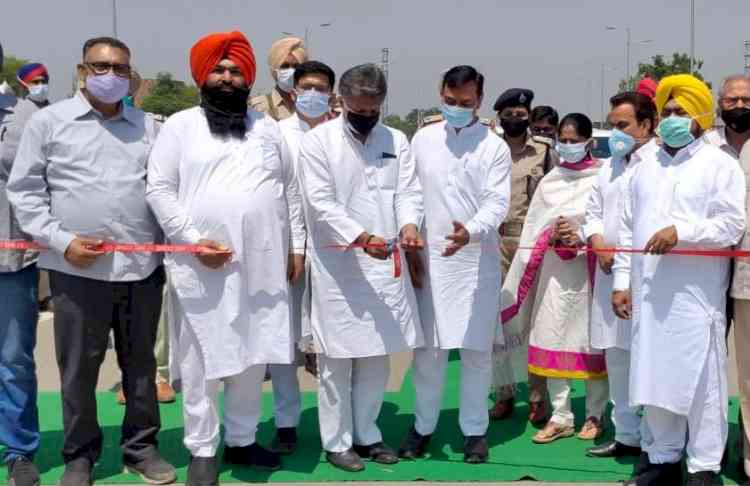 Nawanshahr: Shri Anandpur Sahib MP Manish Tewari today inaugurated the much awaited flyover on Jalandhar-Chandigarh Road at Banga. The flyover will provide a lot of relief to both the commuters on the highway as well as the local population and the traders and shopkeepers.
Speaking on the occasion, Tewari said, the three kilometer long flyover was constructed at a cost of Rs 400 crores. It spans over the entire stretch of the Banga town over the national highway.
The flyover had been pending completion for a long time. It was after persistent efforts and follow up by Tewari with the National Highways Authority that the work was expedited on the project and eventually it was inaugurated today.
Tewari said, the flyover is open on both sides of the town and provides easy access to the local residents to the highway. At the same time, he added, while providing relief to the commuters, it will not hinder the business of local traders and shopkeepers but will add to it.
"In fact it will further facilitate the business and make shopping more comfortable as the space below the flyover will be used for the parking", the MP said, while adding, it will also be beautified.
Among others, Chairman Satvir Singh Pallijhikki, Punjab Large Industrial Development Board Chairman Pawan Dewan, Deputy Commissioner Dr. Shena Aggarwal, SSP Alka Meena, SDM Banga Viraj Tidke, were also present.