Government Institute of Textile Chemistry and Knitting Technology celebrates van mahotsav
Hundreds of saplings were planted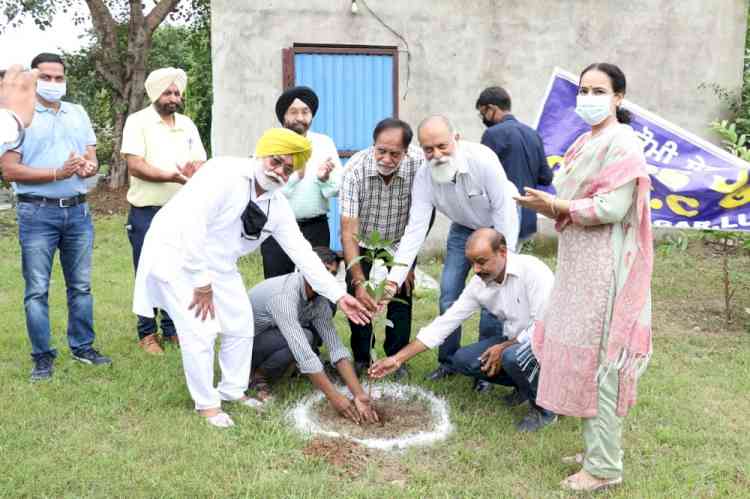 Ludhiana: Government Institue of Textile Chemistry and Knitting Technology on Friday celebrated 'Van Mahotsav' by planting hundreds of saplings. 
Ludhiana Mayor Balkar Singh Sandhi, Ludhiana improvement trust (LIT) chairman Raman Balasubramaniam and Bhupinder Singh took part as guest of honour in the event 
They underscored the need for planting more and more saplings to enhance the green cover in the Ludhiana.  
They said that everybody must make stupendous efforts for protecting the environment.
They said that trees play a crucial role by conserving natural resources and improve the environment.
They called upon the people to plant saplings for the sake of future generation and said that it is high time for the people to come forward to plant more saplings and upkeep them properly to enhance the green cover in the district.
Principal Kanu Sharma added that it is the duty of each person to protect the environment for giving a better future to the next generations by planting saplings.
She said that special attention would be laid on the proper care of these plants.