Free bone and joint test camp at Gurudwara Singh Sabha, Sarabha Nagar; Almost 200 patients examined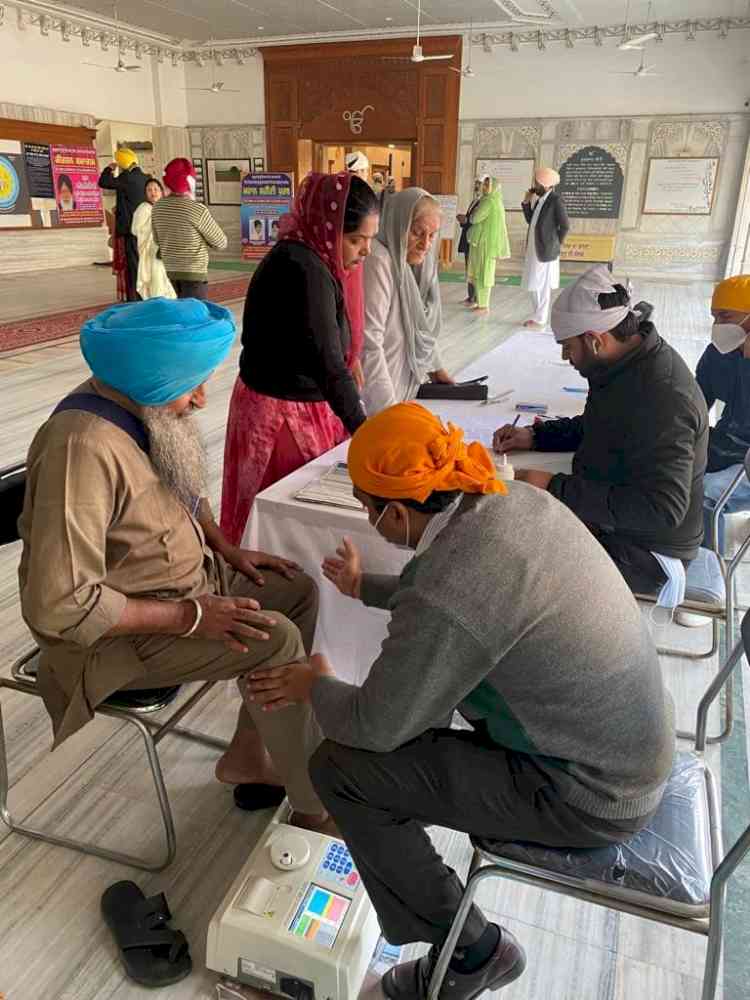 Ludhiana, December 4, 2021: Almost 200 people were examined today at a Free Bone and Joint Test Camp by Dr Harpreet Singh Gill, Director Advanced Orthopaedic Institute, Aykai Hospital and Senior Physiotherapist Dr Rohit Singla. The Camp was held at Gurudwara Singh Sabha, Sarabha Nagar, Ludhiana.
``Surprise findings amongst the examined patients were that more than 60% were found to be having osteoporosis of bones. And majority of these patients were apparently healthy without any major complaints. Hence, Osteoporosis is also frequently called `The Silent killer' because itself it has no symptoms. The patient is unaware of this until they experience a fracture. The causes of Osteoporosis are low calcium levels, low Vitamin-D levels or lack of exercise. Hence this bone and joint awareness is essential in the general population otherwise they can experience major fractures even after a subtle fall,'' stated Dr Gill.
Next most common ailment found amongst the people examined was Knee pain or Osteoarthritis of Knees. This again can be prevented from further progression by awareness and Orthopaedic consultations. 
The Free Bone and Joint Awareness Camp was held to sensitise people about their bone and joint health. Both young and old people availed of the services of eminent orthopaedic surgeon Dr Harpreet Singh Gill and senior physiotherapist Dr Rohit Singla.
Experts said, to keep your knees healthy and bones in general one should:
- Eat a well balanced diet with plenty of dairy, fruits and vegetables.
- Exercising regularly.
- Specific exercises for knees.
- Walking, cycling or swimming are good exercises for your knees.
- Taking calcium and vitamin D supplements if found deficient.
- Avoid smoking and limit alcohol.
- Get Vitamin- D from sunlight between 10am to 2pm by exposing your forearms for half an hour.