For benefit of youth and employers, Punjab government starts employment bureau facility once again
DC reviews working of district bureau of employment and enterprises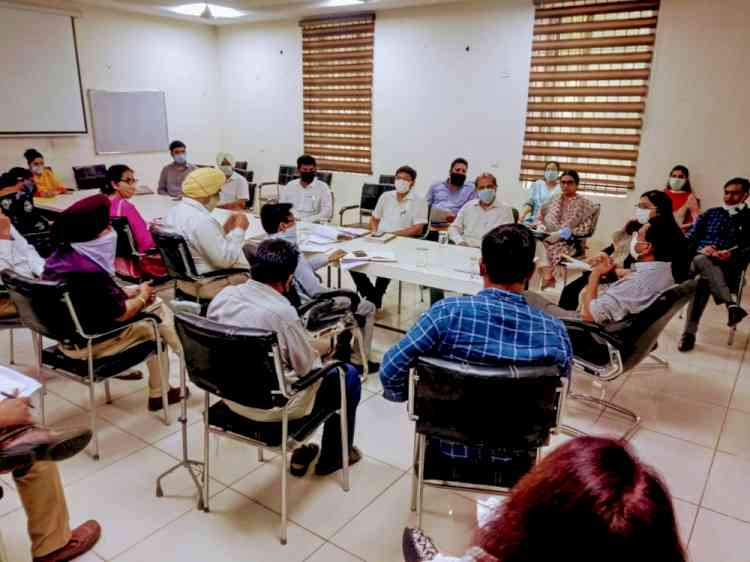 Ludhiana: For the solution of problem of unemployment and employment generation, the District Bureau of Employment & Enterprises (DBEE) have started its online services. This information was provided by Deputy Commissioner Mr Pradeep Kumar Agrawal while chairing a meeting with various stakeholders at DBEE office, here today. He also reviewed the working of works related to DBEE Ludhiana.
    Mr Agrawal informed that the unemployed youth can get connected with the DBEE online and can get any information related to employment. He informed that the helpline number for the youth is 7740001682, or they can contact through email at [email protected] For any further information, they can also visit the website, pgrkam.com/employment.
    He informed that the DBEE has also started a mobile Helpline for those who want Job Assistance, Career Counselling, Self Employment, Manual Registration and Queries. Such persons can call at helpline number 7740001682 (between 9 am to 5 pm on all Government Working Days). He clarified that due to COVID 19, there would be no public dealing in the office and all work would be done online.
    On this occasion, CEO DBEE Mrs Neeru Katyal Gupta was also present on the occasion along with other officials.