DC orders crackdown on suppliers of spurious seeds in Ferozepur district
Move aimed at safeguarding the interests of farming community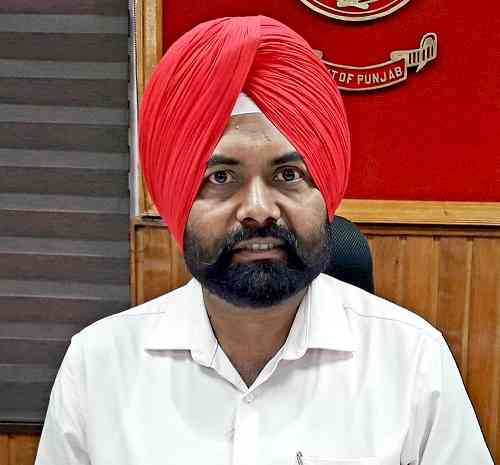 Mr. Kulwant Singh, Deputy Commissioner Ferozepur.


Ferozepur: Deputy Commissioner Ferozepur Mr. Kulwant Singh on Monday ordered the crackdown on the suppliers of spurious seeds to safeguard the interests of the farming community in the district.
 
In a communiqué to the officers, the Deputy Commissioner categorically said that in consonance of the directions of the Punjab Chief Minister Captain Amarinder Singh, no laxity would be tolerated on the issue of sale of spurious or substandard seeds to the farmers. He directed the officials to crack down on suppliers of such seeds and ensure exemplary punishment to them. Mr. Kulwant Singh said that those responsible for the supply of spurious seeds would not be spared and severest of severe action would be taken against them.
 
The Deputy Commissioner unequivocally said that if any official was found guilty of any lapses then they would also be punished. He said any kind of lapse could not be tolerated at any cost adding he said that sale of Spurious seeds was the worst criminal act one could ever think of hence this would not be allowed to happen at any cost.
 
The Deputy Commissioner said that sale of not even a single grain of spurious seeds would be allowed in the district and the district administration was duty-bound for it. He said that this was unwarranted and undesirable and would not be tolerated at any cost. Mr. Kulwant Singh emphasized that the accountability of the officers would be fixed if any case of sale of spurious seeds crops up from the area under their respective jurisdiction adding that all the officers must accord top priority to this work to safeguard the interests of the farming community.