Awareness drive against Covid held
'Awareness Drive against COVID' was well appreciated by the devotees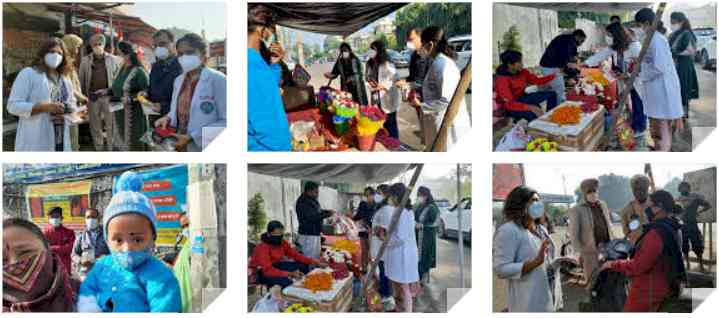 Ludhiana: DMCH conducted 'Awareness Drive' against possible onslaught of 2nd wave of COVID pandemic today at Durga Mata Mandir, Jagraon Bridge.

During the drive, the public were emphasized to wear masks properly and keep prescribed social distancing.

Dr Sarit Sharma, Dr Hitant Vohra, Dr Deepinder Chhina and Dr Seema Gupta distributed masks and awareness pamphlets to the public.

'Awareness Drive against COVID' was well appreciated by the devotees present there and trustees of Durga Mata Mandir Trust.
During the drive, team of doctors had a chance to meet police officials and constables who were out on duty of challaning the people not wearing mask. They expressed desire to work collectively for making people aware about possible second wave of COVID.