Architectural Digest India celebrates its 4th anniversary with AD50
Author(s): City Air NewsConde Nast India's Oona Dhabhar, Ashiesh Shah, Simone Arora and Greg Foster at AD50 - Architectural Digest India's 4th Anniversary celebrations at Taj Lands End, Mumbai on March 29. Chandigarh, March 30, 2016: To...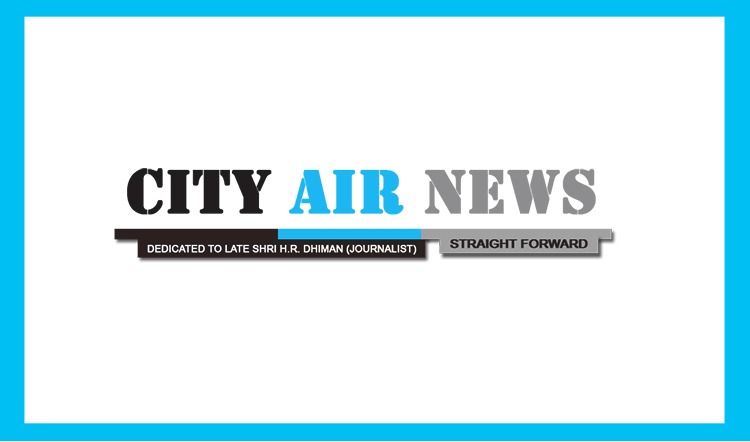 Chandigarh, March 30, 2016: To mark its fourth anniversary, Architectural Digest (AD) India, the ultimate design bible published by Condé Nast India, hosted the third edition of the exclusive AD50 event at the Taj Lands End, Mumbai, today. Held in association with Mercedes-Benz and supported by Nilaya by Asian Paints, Queo and Bang &Olufsen, AD50 celebrated the most influential names in architecture and design for 2016 with a glittering soiree.The evening saw the launch of Architectural Digest's official website(www.architecturaldigest.in) along with the launch of a limited edition Asian Paints and Architectural Digest coffee table book titled "The 50 Most Beautiful Homes 2016". Mercedes-Benz unveiled their latest model S400 at the event.
Meticulously handpicked by the panelists including Greg Foster (Editor, Architectural Digest India), India Mahdavi (India Mahdavi – Architecture and Design, Paris) and BalkrishnaDoshi (VastuShilpa Consultants, Ahmedabad), this year's AD50 is an endeavour to spotlight the best in residential design across India, Pakistan, Bangladesh and Sri Lanka.
This year, out of the 150 plus entries reviewed, Architectural Digest India identified four movements that became the categories for the 2016 list: Visionaries, which includes designers with a strong signature aesthetic; Innovators, which refers to architects thinking outside the box;Naturalists, which encompasses the firms that incorporate nature and sustainability in their work; and Modernists, the largest section, which proves that homes in the subcontinent are likely to be elegant and minimal.
AD50 2016featuresBijoy Jain, Tony Joseph, Sunita and KohelikaKohli, Vikram Goyal, Rahul Mehrotra, Rajiv Saini,Gurjeet Singh Matharoo, Pinakin Patel, Sanjay Puri, Alfaz Miller, Vinita Chaitanya, AbinChoudhuri, Ashiesh Shah, Ravi Vazirani, Rooshad Shroff and many more along with other prestigious names like PalindaKannangara, Enamul Karim Nirjhar, PhilipWeeraratne from sub-continental hubs like Colombo, Lahore and Dhaka. Bijoy Jain, was presented with the Mercedes-Benz Award.
Apart from several key AD50 2016 recipients, the evening also saw the presence of noted personalities from the fields of design, interiors, architecture and fashion like Sandeep Khosla, Bose Krishnamachari, Suhel Seth, PayalKhandwala, Simone Arora, AbhaNarainLambah, Brinda Miller and many others.
Speaking on the occasion, Greg Foster, Editor, Architectural Digest India said, "This is the third edition of the AD50, and my first one. AD50 is the culmination of more than five months of research and networking, much debate, and many, many meetings, both internal and external. We, the three judges on the panel, had the unenviable task of objectively choosing 50 out of over 150 stunning entries we received. The 2016 AD50 focuses on residential projects from across the subcontinent, and the sheer variety of projects—every last one an embodiment of its region's cultural, environmental and historical principles—has been astonishing. I was especially thrilled by the number of entries we received from newer firms. Along with reinforcing that the AD50 is now the definitive list of the 50 best firms in the subcontinent, it is proof that architecture in the region is young, intelligent, and aware. We hope this list will prove useful and enlightening, and leave you with an enriched understanding of architecture in the subcontinent today."
"Mercedes-Benz products are emotion evoking in their design and one of the key reason for the brand's unmatched success, globally. Our products boast of a dynamic and avant-garde design which is the hallmark of the brand, as well as uncompromising quality and a choice of fine materials finished to perfection. With the S-Class we yet again created a car that is not only the most luxurious offering from our portfolio, but also a true design marvel. We are particularly glad with our association with AD 50, as we witness in them, similar level of passion to accomplish design excellence. AD 50 is also an evolved platform to recognize the 50 top achievers in the Design & Architecture domain, and Mercedes-Benz is excited to be associated with this platform created by Conde Nast India. Our association has been fulfilling and one of success." Roland Folger, Managing director and CEO, Mercedes-Benz India.
Since 1990, Architectural Digest (US) has been naming the world's finest architects and designers to a select group known as the AD100. An arbiter of excellence, this exclusive list recognizes established icons and innovative pioneers, whose work is as inspiring as it is influential. This concept was brought to India in 2014.
Date:
Wednesday, March 30, 2016