8th webinar conducted by Department of Political Science PU 
Theme was covid 19 pandemic, medical challenges and hope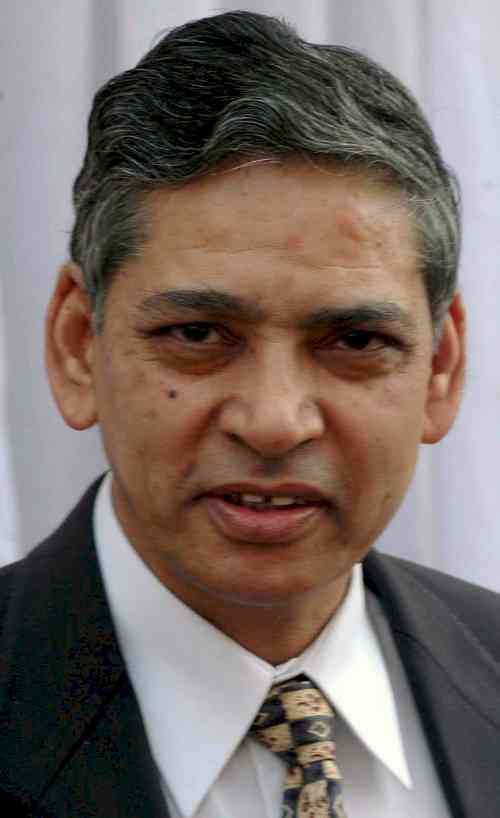 Chandigarh: 8th webinar was conducted by the Department of Political Science, Panjab University today on the theme of 'Covid 19 Pandemic, Medical Challenges and Hope'. The invited speaker was Dr. (Prof.) K.K. Talwar, Advisor, Government of Punjab, Health and Medical Education; Former Director PGIMER, Chandigarh; Prof and Head, Cardiology, AIIMS, New Delhi; Chairman, Board of Governors, Medical Council of India.
 Prof. Talwar enumerated upon two major problems faced by the medical fraternity. First, the mortality rate may not be high but the time span of the deaths is quite short which highlights the highly contagious nature of the Covid 19. Second, lack of drug is worsening the handling of the patients. He stressed upon the need to continue with social distancing, wearing masks and washing hands and discussed how the Covid 19 is a strange disease which follows no rule. While the average mortality rate in the world is 7%, India's mortality rate stands at 3%. 80-85% of patients in India has mild symptoms or is asymptomatic but Prof. Talwar explained that the patient is highly contagious while he is asymptomatic, leading to rapid spread of the disease. So the circumstances are quite tricky for India and no laxity can be afforded.
 He also lamented on the fact that non Covid patients have been suffering in this pandemic and the hospitals need to start catering to them too. He ended his lecture commenting how Punjab has been performing well with a steep rise in recovery rate. A question answer round was moderated by Professor Ronki Ram,  Dean Faculty of Arts where the participants got to clarify their queries. This event was organized by Dr. Navjot, Chairperson Department of Political Science. She informed that around 80 participants joined the webinar.