2717 applicants of Guruharsahai subdivision to get benefits worth Rs 2.93 Crore under construction workers welfare scheme
Says Cabinet Minister Rana Gurmeet Singh Sodhi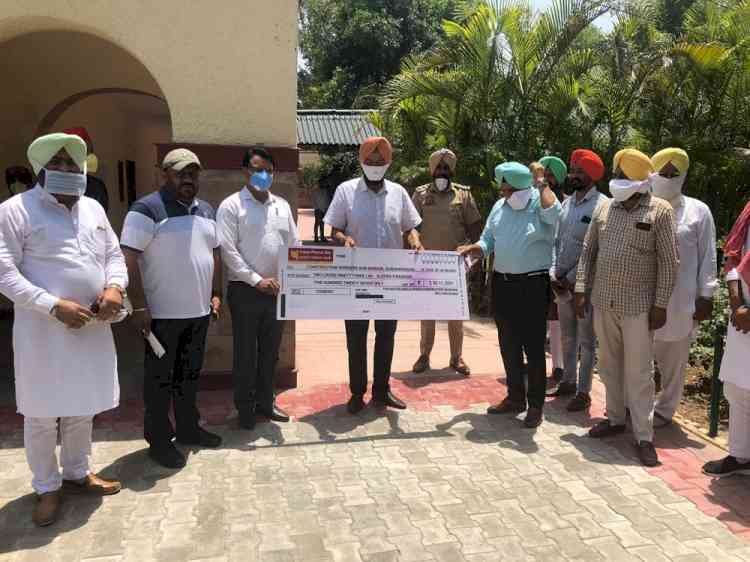 Guruharsahai/Ferozepur: A total of 2717 construction workers of the Guruharsahai subdivision of Ferozepur district would soon receive the benefit of worth Rs. 2,93,11,528 in their bank accounts as the district level committee has approved all the applications filled under construction workers' welfare schemes.
 
Divulging the details, Cabinet Minister Rana Gurmeet Singh Sodhi said that the Chief Minister Captain Amarinder Singh led Punjab government was committed to uplifting the weaker section of the society adding he said the scheme was aimed at helping the construction workers with various financial benefits. He said that it was our duty to take good care of the weaker section of society, especially in these difficult times.
 
The Minister said that the scheme covered various aspects to help the families of construction workers including stipends, LTC, Shagun at marriage, Ex-gratia grant, help for cremation, pension for mentally retardation, delivery benefit, financial help for cremation and various treatments, etc.
 
Besides others, a sum of Rs. 2,76,68,000 has been approved for the stipend of children of 2564 construction workers. Similarly, Rs. 2,64,000 for 132 LTC cases, Rs. 62,000 for Shagun Scheme, Rs. 1,90,528 for surgery, Rs. 9,00,000 for Ex-gratia grant, Rs. 1,00,000 for cremation and Rs. 1,02,000 has been approved under the Baldi scheme, he added.
The Minister said that all the approved cases have been referred to Punjab building and other construction workers' welfare board for the payment and the benefit amount would directly be transferred into the bank accounts of all 2717 beneficiaries.