Workshop on breathing and mind techniques 
Conducted by Grievance Redressal Cell of Lyallpur Khalsa College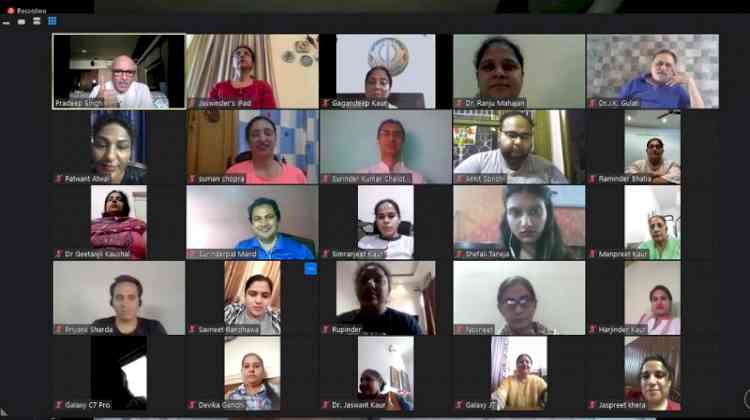 Jalandhar: A workshop on 'Breathing and Mind techniques' was conducted by the Grievance Redressal Cell, Lyallpur Khalsa College Jalandhar in collaboration with the local unit of 'Art of Living'. 
Under the aegis of Principal Dr. Gurpinder Singh Samra the online workshop witnessed the presence of over 100 participants. Speaking on the occasion, Principal Dr Gurpinder Singh Samra classified such programs as necessary tools of relief and refreshment during the ongoing lockdown imposed as a precautionary measure to the threat of Covid-19. 
Dr. Samra also appealed to the staff and students alike to take full use of such initiatives undertaken by the college. Mr. Pardeep Singh, Meditation Expert was the resource person and meditator for the event. During the program, Mr Pardeep Kumar highlighted the various aspects of mind, meditation, ways to happiness, control of emotions in human life. He also discussed the connection between mind and breathing along with recommending various yoga and meditation exercises in the practical session. The workshop also saw an informative question-answer session. Prof. Jasreen Kaur, Dean Academic Affairs informed the audience regarding the long standing ties between the resource person and the college. Prof Gagandeep Kaur, Convenor, Grievance Redressal Cell presented the vote of thanks to conclude the proceedings.