Vajra Air Defence Brigade organises veer nari meet 
To felicitate veer naris and widows of veterans of Ludhiana district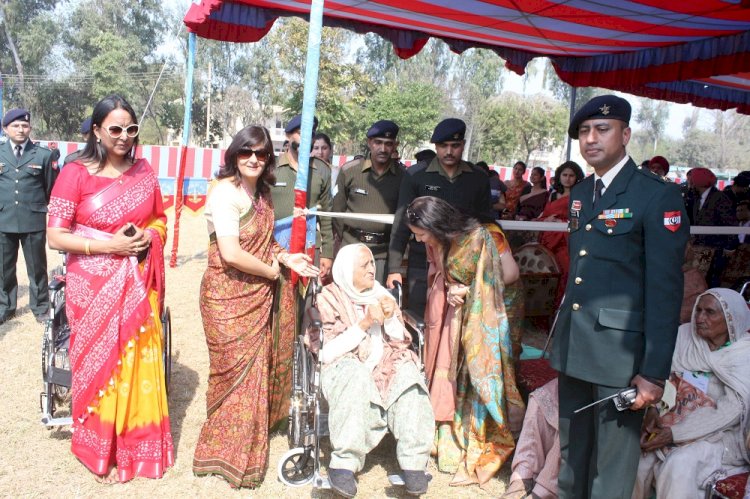 Ludhiana: Vajra Air Defence Brigade of Indian Army organized a Veer Nari Meet to felicitate the Veer Naris and Widows of Veterans of Ludhiana district at Ludhiana today. Mrs Nandini Sharma, Zonal President, Vajra Corps Army Wives Welfare Association was the Chief Guest for the event.
    In his address, Brigadier Manish Arora, Station Commander, Ludhiana Military Station highlighted that the aim of this annual meet was to maintain contact with kith and kin of the Heroes of Indian Army.  The Veer Nari Meet was attended by over 900 persons which included 640 Veer Naris/Widows of Veterans and their dependents. Mrs Nandini Sharma exhorted all present to come forward and provide redressal to problems of Veer Naris related to pension, benefits, entitlements and ensure placements of wards in various organisations.
    A special medical camp was also organized during the event in which number of specialist doctors of Army and Civil Hospitals participated. Medical aids in terms of free Wheelchairs, Walking Sticks, Lumbar Belts and Cervical Collars etc were also provided.
    A large number of dignitaries from the Corporate Sector also extended their full support to the cause and attended the event. Students from Vajra Army School and BCM Arya School presented a cultural programme in honour of the Veer Naris and Widows.