Unique and impressive program 'Kurhi Nu Nach Lain De' held
Event staged at Lyallpur Khalsa College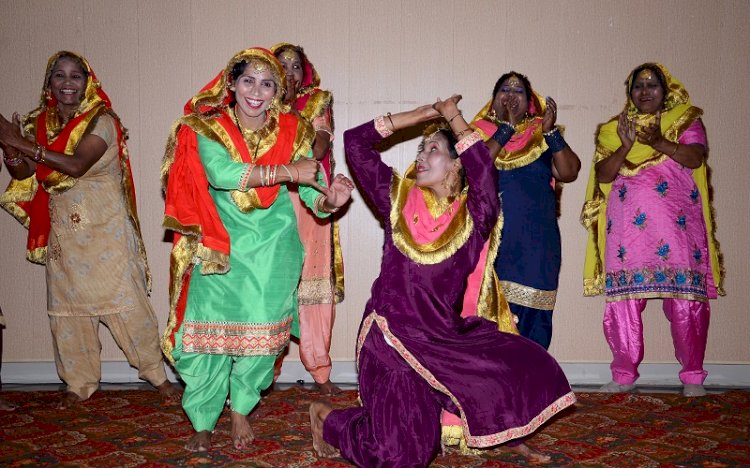 Jalandhar: On the eve of the International Women's Day, the English Literary Society of the PG Department of English organized a unique and impressive program named 'Kurhi Nu Nach Lain De' to venerate the juncture. 
The Lyallpur Khalsa College principal Dr. Gurpinder Singh Samra graced the program as the chief guest and he was duly welcomed by Prof. Jasreen Kaur, College Dean for Academic Affairs and Head, PG Department of English along with Prof. Manju Joshi, President, English Literary Society. 
Speaking on the occasion, Principal Dr. Gurpinder Singh Samra appreciated the virtue of the program put forth by the Department of English focusing exclusively on the female members of the non teaching staff as a means of exposure for them. As a part of the aforementioned program, various colorful and vibrant stage performances were given by the female contingent of the non-teaching staff members of the college. Other messages from the stage carrying the theme of International Women's Day were also put on display much to the attention of one and all. 
The program also saw the enactment of a short skit, Giddha, modeling and talent laden expressions by the non-teaching staff members. 
Dr Jaswant Kaur, Department of Physiotherapy briefed the audience about the dangers posed by the Coronavirus and gave a valuable advisory on healthcare and fitness. The proceedings were also observed by the respected Heads of various Departments of the college and a sizeable number of students.