Teacher's Day celebrated in Innocent Hearts Group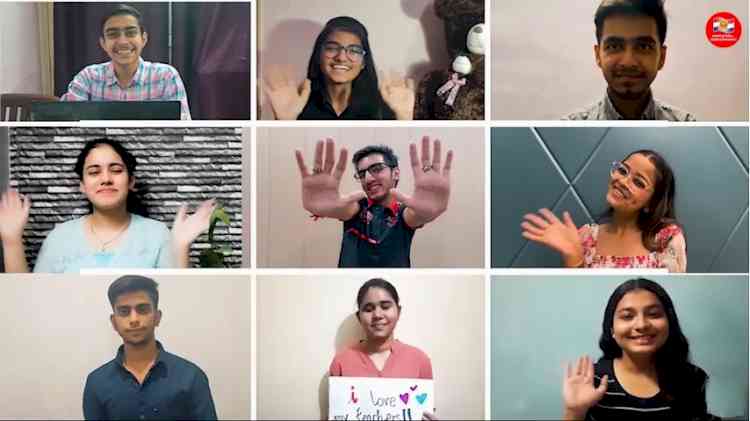 Jalandhar, September 5, 2021: To commemorate the birth anniversary of Dr. Sarvepalli Radhakrishnan, Teacher's Day was virtually celebrated in the five schools of Innocent Hearts Group (Green Model Town Loharan, Cantt Jandiala Road, Nurpur Road and Kapurthala Road), Management College and Innocent Hearts College of Education.
The students showed their respect towards their teachers through many activities showing the importance of their important role in their life time. The students made thank-you cards for their teachers and wrote beautiful messages on them. Along with this, they presented their feelings in front of their teachers through speech competition, poetry reading, singing, dance performance, and theatrical adaptation. Students made videos of their activities, tagged them on the school's Facebook page and shared the pictures. Apart from the students, many activities were organized for the teachers as well under the theme "Show Your Talent" in which the teachers participated with great enthusiasm. In the wake of Covid- 19, the students conveyed through their messages that how much they miss their teachers and looking forward to coming to school at the earliest.
Dr. Anup Bowry, Chairman of Innocent Hearts, congratulated all the teachers on the occasion of Teachers Day and encouraged them by thanking them for their important contribution in this difficult time of Covid-19.