Summer Camp at Ivy World School
Hot day, cool night, summertime, what a delight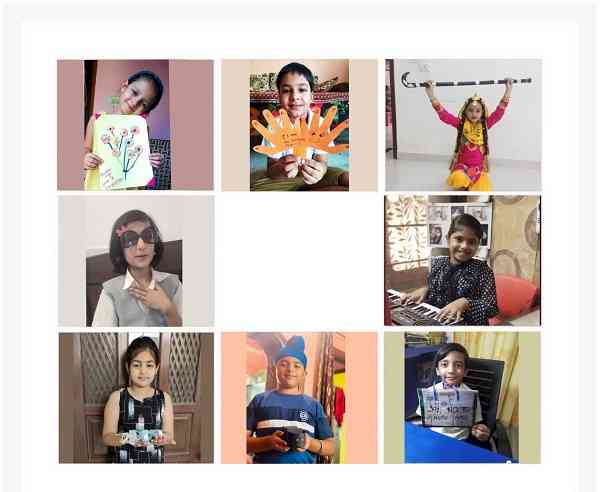 Be sure not to fizzle or sizzle when summer is here; just give it a big cheer!
Jalandhar: Ivy World School under the aegis of the Vasal Education Society organised a special Summer Camp –for the students of Kinder Garten wing and classes 1 - VIII, from June 1, 2021 to June 8, 2021. The motive of this camp was to focus primarily on the creative talents of the participating children and to take them out of the routine of learning stress and enjoy the summer in a fruitful manner. It was a wonderful opportunity for kids to keep their minds and bodies active. The camp saw an overwhelming participation by the students, eager to avail the rich experience this camp offered in Sports, Craft, Music and Dance.
Numerous activities were meticulously designed and organised for the children in lieu to refine their skills as well as concurrently to entertain them. The camp was a dais for all the children to amplify their individual talents.
The Sports Teachers helped the students to hone their skills in activities like aerobics and yoga. 
In Art and Craft, the students were taught the finer nuances of clay moulding, craft work using the waste material.
Guitar, harmonium and Congo lessons and training in vocal music formed a part of the Music Workshop. The students also got an opportunity to fine tune their steps in western dance.
Various English language activities like story telling with puppet show, listen and articulate, commercial sellers, comic strip making and role-plays were specially designed to enhance the communication skills of our students. 
Cooking without fire and Dining etiquettes were the major charm to revitalise them with rehabilitated spirits of joy. The apparent smiles on their faces attested their cheerfulness and fun.
Needless to say, the students were exposed to invigorating learning sessions with 'hands-on-experience' in all hobbies they wished to pursue.
The camp concluded on June 8 2021, with a grand finale, wherein the children showcased their talent  which they honed through the classes during this camp. They also shared their experiences of the camp. 
Mrs.S.Chauhan, Principal, Ivy World School congratulated and appreciated all children, parents for their enormous support and educators for their hard work on the successful completion of virtual summer camp and addressed children to be safe and healthy in this current third wave of pandemic. The President of Vasal education Society, Shri K K Vasal, The Chairman Mr. Sanjeev Kumar Vasal, The Director Mrs. Ena Vasal, and The CEO Mr. Raghav Vasal congratulated all the educators for making summer camp a great success and wished all Ivyian family "Happy vacations".