Students of Apeejay College of Fine Arts participate in kaizen
Event was organized by IIT Delhi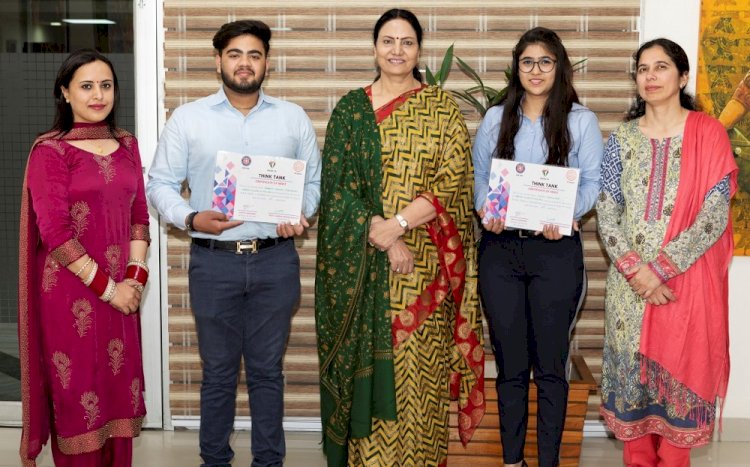 Jalandhar: The students of Commerce of Apeejay College of Fine Arts, Jalandhar participated in kaizen, organized by IIT, Delhi. Shalini of B.Com 4th Sem and Ambrish Kashyap of BBA 6th Sem presented a Business Plan on Biodegradable Plastic in the competition Think Tank. Both won the first prize along with cash prize of Rs. 5,000 each.
Using their innovation and creativity, the students came up with an idea that the granules of the sugarcane waste can be used to create plastic bottles which after its usage will get decomposed in just 80 days. Soon, they are going to patent this business plan as well.
Principal Dr. Sucharita Sharma shared it is a moment of honour for our college to see our students standing out among other 12 participating colleges, most of which were reputed Engineering colleges of our nation. She congratulated the students for bringing laurels to the college and motivated them to keep their spirits high in future as well. She also appreciated Dr. Monika Mogla, Head of Commerce and other faculty members for guiding the students towards sparkling success.