Students need not be nervous during testing times of covid-19 lockdown- Prof PB Sharma
In fact, is felt that the lockdown has come as a blessing in disguise for the education sector in India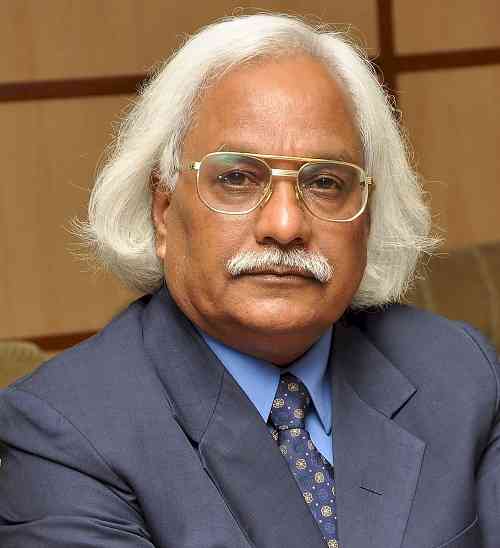 Prof PB Sharma Vice Chancellor Amity University Gurugram.
Gurugram: The prolonged lockdown due to Corona Virus COVID-19 has undoubtedly created a near nervous breakdown for students, both for those who were preparing to enter the world of higher learning in universities  as well as to the final year students of the colleges and universities who were preparing to join the exciting world of work in industries and corporates  in India and abroad.
Though the signs of crack are beginning to emerge,  the future is not as bleak as is being portrayed by some analyst says Prof PB Sharma,  eminent educationists who is the past President of Association of Indian Universities, AIU.
The massive disruption that was intended to be caused in the education sector sweeping all across from Schools to Universities in India has already been handled with great sincerity by the educationists to protect the academic interests of the students. 
In fact working from home both for the teachers and the students opened great opportunities of learning through online classes conducted by the teachers both at the school as well as college and university levels throughout India. The final semester teaching is almost over, thanks to the overwhelming enthusiasm and committed interest taken by the teachers as well as the students in online teaching learning environment made possible utilizing e- portals like Microsoft team , Zoom, Zoho etc.
In fact, is felt that the lockdown has come as a blessing in disguise for the education sector in India that was otherwise hesitant to adopt digital leaning for one reason or another. Now that the Digital Age has truly descended in education sector all across India, from schools to universities, we need to utilize digital online systems for mounting number of value added services in the education sector, including e-training, e-internships, e-placements etc.
It is heartening to note that the AIU as well as AICTE have taken the initiative to support the jobseekers though online portals that provide abundance of opportunities for placements in internship and professional jobs including new jobs for working from home. This is highly welcome as the student community is highly anxious about their career opportunities.
For those seeking admissions in colleges and universities in the coming academic session beginning  July 2020,  it is also heartening that the universities in great numbers are coming forward to offer online admissions to the aspirant students.
Amity University has already automated its admission process and shall welcome the prospective students to register and through the Amity University  automated online admission process get confirmed admissions in courses of their choice well ahead of their 10 plus 2 results. Amity University Gurugram (and all Amity Universities, 11 in India in various states) also recognize the financial hardship that the parents may face due to prolonged  lockdown during Corona Virus crisis and the economic setback that the world of Industry and corporate may face due to massive disruption caused by the Corona virus lockdown that has affected the  economic growth worldwide.
As such the Amity University Gurugram shall accept part payment of 25% of tuition fee from those seeking confirmed admission though our online admission system for the forthcoming academic session. We welcome the admission seekers to log in through Amity University Gurugram link below:
amity.edu/admission-procedure-domestic.aspx
I am sure the other universities shall also come forward with similar consideration to support the student community in India.
Many Industries and corporates have  also facilitated working from home for its work force during the lockdown  and by now must have realized that  a lot can done  using online systems to manage businesses and industrial activity by working from home. They shall all garner a bigger courage and shall bounce back with mush greater vigor and energy to accelerate the economic growth in all the sectors of economy, says Prof PB Sharma Vice Chancellor Amity University Gurugram who is also the Founder Vice Chancellor DTU and RGPV.