Students given tips on ARS Exams
Over 100 students participated in the webinar through online mode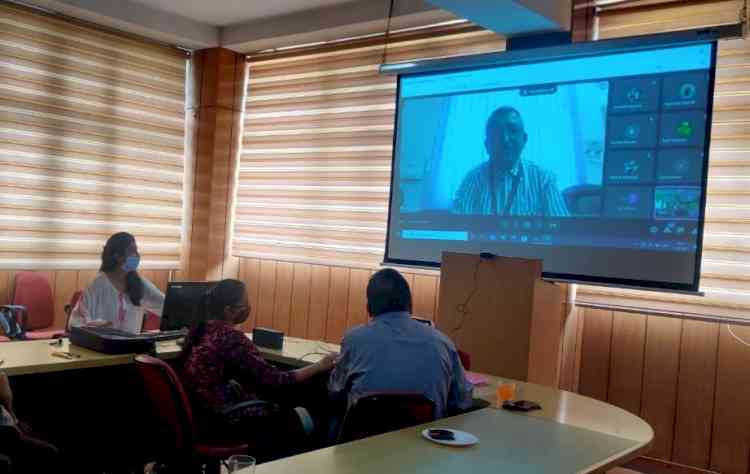 Nauni (Himachal Pradesh): An expert lecture on 'Preparation for Agricultural Research Services (ARS) and NET in Agroforestry' was organized under ICAR NAHEP's Institutional Development Plan (IDP) at Dr. Yashwant Singh Parmar University of Horticulture and Forestry (UHF), Nauni.
 
The lecture was delivered by Dr. Arun Kumar Handa, Principal Scientist cum Nodal Officer – ICAR Central Agroforestry Research Institute (CAFRI), Jhansi. The lecture was delivered via virtual mode. The webinar was part of the several webinars being conducted by the university under the alumni series.
 
Over 100 students participated in the webinar through online mode. Dr Handa, who also happens to be a UHF alumnus, gave an introduction about CAFRI. His talk focussed on the themes like the importance of ARS, eligibility, syllabus, pattern for the examination and the significance of agroforestry in ICAR. He also shared useful tips for preparation of exams. He urged students to do smart work instead of hard work and gave examples to follow the time table to achieve goals within the stipulated time table. Discussions over mistakes made by the candidates and previous question papers were also done.
 
The talk was managed by activity incharge Dr. HP Sankhyan and was supported by the IDP team. The Principal Investigator of IDP Dr KK Raina thanked Dr. Handa for shedding light on the ARS examination and how students could succeed in prestigious national level competitions like the ARS.