SBI come forward for helping needy people
Carried out two activities in view of lockdown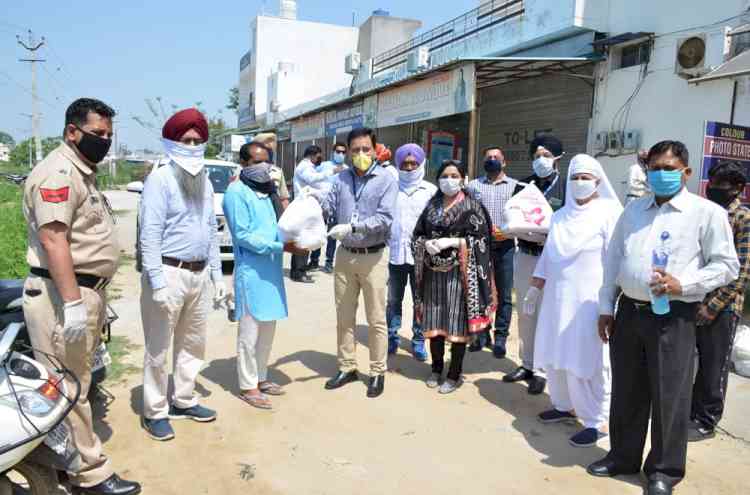 Photo: AJAY
Ludhiana: in view of the ongoing lockdown, State Bank of India (SBI) today did two activities under the leadership DGM Praney Ranjan Dewadi and RM Gurpreet Kaur.
In the first activity, ATM mobile van services was provided to Army camp as due to lockdown and curfew they could not go to outside from the unit, everything was available inside, but cash was not available. Therefore, ATM van was provided. 
Under the second activity, grocery was distributed to daily wage labourers and needy persons. As many as 200 grocery bags were distribute to needy persons. 
Speaking on the occasion, DGM said SBI is one of the largest banks of India, so they have major responsibility. He added they always try to contribute something to the society and always get ready for social cause. He said they also thank to administration, doctors, police, media persons, safai karmchari, NCC volunteers and social activists. He advised people to maintain social distancing and stay home.
Among others, chief manager Jagmohan Singh, Sant Lal, branch manager Chanchal, KL Sethi, U P Singh, area councillor, were present.