Sanket Goyal of Lyallpur Khalsa College stood second in University exams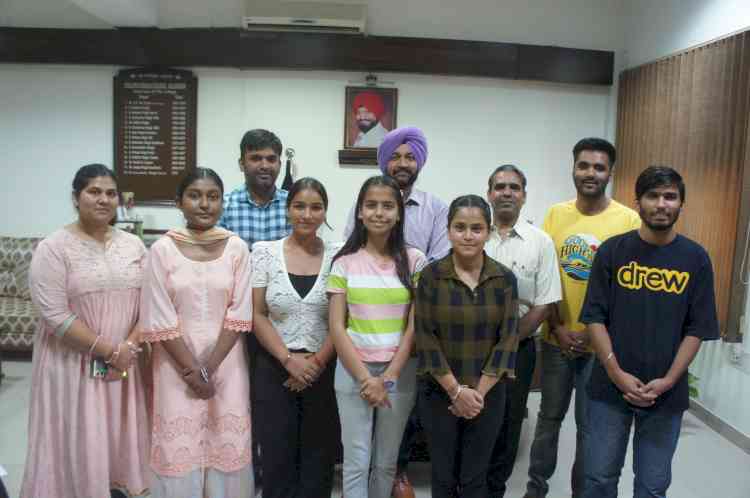 Sanket Goyal of Lyallpur Khalsa College Jalandhar has bagged 2nd position in the University exams of B.A Journalism & Mass Communication-IV Semester by getting 356 marks out of 450 whereas Ekta Pandey and Rajveer Kaur bagged 4th position jointly by getting 354 marks, Jyotika, Pallavi, Samriti Tiwari and Abhishek Sagar bagged 5th, 6th, 7th and 8th position by getting 351, 346, 345 and 344 marks respectively in the same class. This information was given in a press release by the Principal of the College Dr. Gurpinder Singh Samra.
The President of the College Governing Council Sardarni Balbir Kaur congratulated the students and wished them success in life. Prof. Sanjeev Kumar Anand Head, P.G. Department of Computer Science & IT, Prof. Sandeep Bassi, Prof. Mandeep Singh, Prof. Sandeep Singh, Prof. Manpreet Singh Lehal and Prof. Himanshu were also present on this occasion.