RGI organized fresher's party at its campus
The audience was kept enthralled by mind blowing performances based on hit dance numbers of disco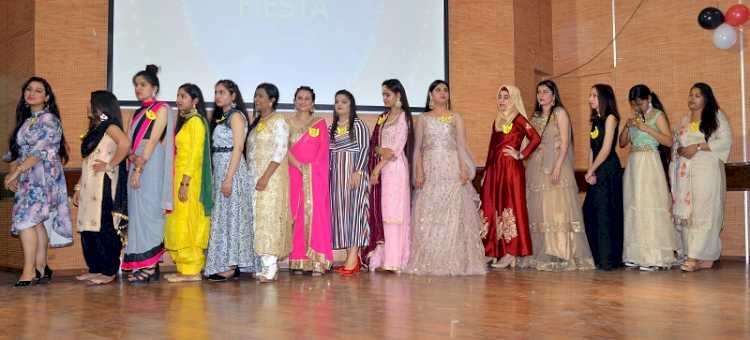 Mohali: Rattan Group of Institutions Sector 78 organized Fresher's Party   at its Rattan Professional Education College of Nursing campus. As many as 400 Students participated in the Fresher's Party with great enthusiasm. Anita Shabdesh, Actress of Punjab Movies. Dr. Safari Lal India Coach of Wrestling from SD College Chandigarh & Ms. Khila Thakur, International Handball Player was special Guest at this occasion .Sunder Lal Aggarwal, Chairman, Sangeeta Aggarwal, Gen. Secy. of the Managing Committee, Dr. S.M. Khera, Academic Adviser & Kartik Aggarwal also graced the function.
Students presented various dance items, songs, ramp walk and cultured activities etc. The audience was kept enthralled by mind blowing performances based on hit dance numbers of disco also.  At the end Divpreet Singh, GNM first Year & Pooja Nega B. Sc Nursing first year were adjourned as Mr. and Ms. Fresher.  While Khushjeet Kaur was selected as Charismatic Personality.
Chairman, Rattan Group Sunderlal Aggarwal congratulated all the participants for their vibrant performance praising the organizing committee for putting up such a wonderful show and motivated them to be innovative & hard working to become successful. This leads to a better understanding among all and a feeling of co-operation is fostered.
According to Sangeeta Aggarwal member RGI the very purpose of Fresher's Day party is to welcome new comers in a friendly atmosphere and avoid social evils, to encourage their creative impulses to boost their confidence. It is the day where seniors and juniors finally bond and unite to celebrate being part of the Institute. The eventful day ended with honouring the winners.