RAJWINDER KAUR OF LYALLPUR KHALSA COLLEGE STANDS FIRST IN UNIVERSITY EXAMINATION
SECURES 303 MARKS OUT OF 400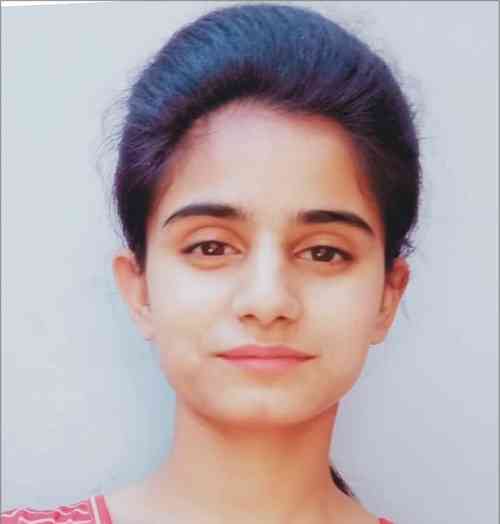 Rajwinder Kaur, who stands 1st in University.
Jalandhar: Rajwinder Kaur of Lyallpur Khalsa College Jalandhar has bagged 1st Position in the University exams of B.Voc. (Printing Technology) - I Semester by getting 303 marks out of 400 whereas Kamaljeet Kaur bagged 2nd Position by getting 298 marks of the same class. 
This information was given in a press release by the Principal of the College Dr. Gurpinder Singh Samra. He also said that the College was committed to provide quality education to its students and it would ensure all possible help to the deserving and needy students. 
The President of the College Governing Council Sardarni Balbir Kaur congratulated the students and wished them success in life. 
Principal Dr. Samra also congratulated Dr. Manohar Singh, Head, Department of Computer Science & IT and the teachers of concerned department.