Punjabi Poet Darshan Khatkar to be honoured with Harbhajan Halwarvi Sahit Award: Prof Gurbhajan Gill
Award was announced after meeting of award committee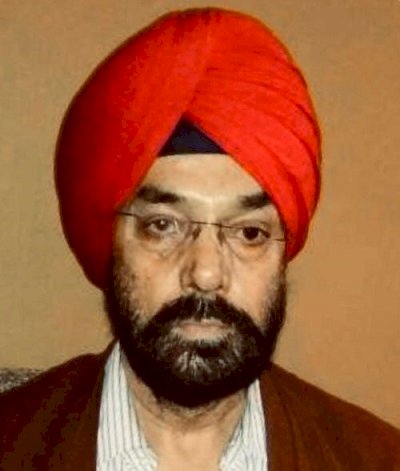 Punjabi Poet Darshan Khatkar.


Ludhiana: Prof Gurbhajan Gill, President, Comrade Ratan Singh Halwara Memorial Trust, Halwara, has informed that progressive Punjabi poet Darshan Khatkar would be honoured with Harbhajan Halwarvi Sahit Award 2020. Instituted by Indoz Punjabi Sahit Akademi of Australia and Comrade Ratan Singh Trust Halwara, the Harbhajan Halwarvi Sahit Award 2020 comprises of a cash award of Rs 21,000 and a citation.
This award was announced after a meeting of the award committee comprising Prof Gurbhajan Gill, Dr Gopal Singh Buttar, Dr Jagwinder Jodha, Dr Nirmal Jaura, Manjinder Dhanoa and Sarabjit Sohi and it was unanimously decided to honour Darshan Khatkar with this award.
Prof Gill informed that the award ceremony is being organised at village Halwara (district Ludhiana) every year and the third Harbhajan Halwarvi Memorial Award ceremony would be organised at Guru Ram Das College Halwara on March 21, 2020. The function would be presided over by Dr Waryam Singh Sandhu, Bharatiya Sahitya Akademi awardee, and would be attended by Darshan Buttar, President, Kendri Punjabi Lekhak Sabha and Prof Ravinder Bhathal, President, Punjabi Sahit Akademi Ludhiana, besides several others. A kavi darbar would also be organised on the occasion.
This function would also be attended by family of Harbhajan Halwarvi, Comrade Ratan Singh Halwara's son Dalvir Singh Halwarvi, President, IPSA, Harbhajan Halwarvi's wife Prof Pritpal Kaur, brother Avtar Singh UK, Dr Navtej Singh Halwarvi, former professor and head, History Department, Punjabi University Patiala, besides several others.