PU VC represented university in stakeholders meet
Speakers generated positive vibes among academic administrators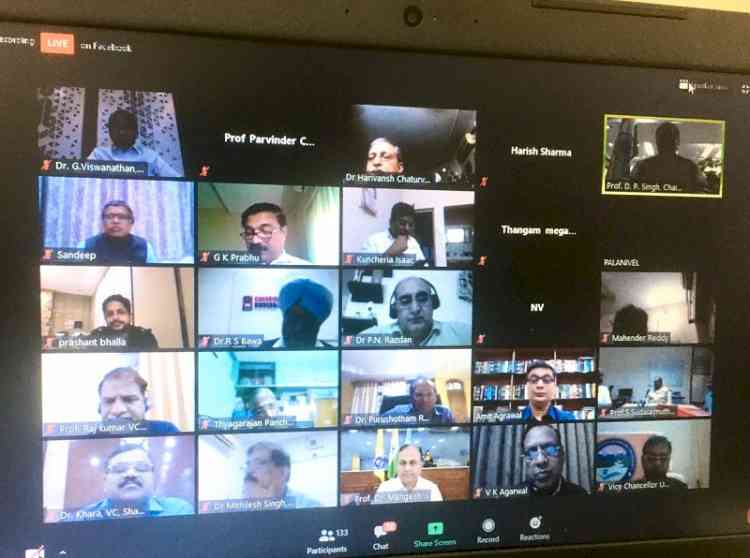 Chandigarh: Prof. Raj Kumar, Vice-Chancellor, Panjab University attended the online stakeholder's meeting of Chancellor's, Vice-Chancellor's, Principals, Directors and Deans addressed by Prof. D.P. Singh, Chairman, University Grants Commission (UGC).
Generating positive vibes among the academic administrators, Prof. Singh accredited the multiple challenges handled by the educational institutions with the outbreak of COVID-19 pandemic and shared his satisfaction over the fact that the educational institutions are accepting the Massive Open Online Courses (MOOCs) offered by SWAYAM. He appreciated the academic fraternity for switching to the online mode in the best interest of the student community, said Prof. Kumar.
During the interaction with Chairman, UGC, Prof. Kumar appreciated the autonomy given to the educational institutions with regard to the academic & research activities and expressed gratitude for guiding the academic administrators through thick and thin. Further, Prof. Kumar said that the mechanism evolved to tackle issues of students and other stakeholders through the constitution of Task-Forces and Grievance Cell is worth appreciation and academic administrators are glad to get inspiration & motivation from the UGC Chairman from time to time.