PU VC chairs meetings to review administrative and academic issues
He also interacted with staff of construction office to review repair and maintenance work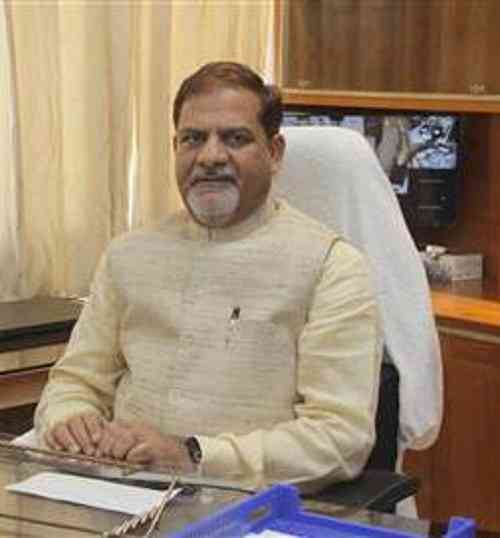 Prof. Raj Kumar, Vice Chancellor, Panjab University, Chandigarh.
Chandigarh: Prof. Raj Kumar, Vice Chancellor, Panjab University chaired the meeting of the University Task Force Committee to tackle the Covid 19 situation. While interacting with the members of the task force, Prof. Raj Kumar underlined the need to clear all the important files on priority and ensure the strict compliance of social distancing by University staff on duty besides other preventive measures. 
Prof. Kumar urged to take concerted steps to work out the modalities for the upcoming examination work, admission process ,keeping in mind the best interests of the students. It was resolved to constitute four sub-committees relating to Examination work, Admission process, Students issues and functioning of laboratories at the campus. Further, he asked to explore the possibilities of having De-sanitization Box  at prime locations on the campus to minimize the threat of Covid-19. 
Prof. R.K. Singla, DUI and Prof. Karamjeet Singh, Registrar shared that all the pending works are being disposed of in the best interest of the students, staff and university in large.
The meeting was attended by the DUI, Dean Research, Registrar, CoE, FDO among other senior officials and professors of the University.
Later in another meeting, PU VC also interacted with the staff of the Construction Office to review the repair and maintenance work resumed on the university campus. In his interaction, Prof. Raj Kumar said that the welfare of the workers should be of paramount consideration and best possible facilities should be provided to them. Further, he also said that if any worker is having any health ailment, then rest and proper medication should be ensured as per doctor's advice.
Prof. Karamjeet Singh, Registrar in the meeting informed that all the administrative offices and most of the teaching departments of the University have been sanitized and for the remaining it's in progress and henceforth it will be a regular feature to tackle COVID-19 situation. He also revealed that the in-house arrangements have been made to make the university functional in the best interest of the students and staff.