PU Scientist to present 4 research papers at USA
Dr JS Sehrawat claimed significant achievement to his credit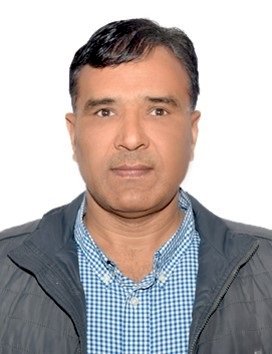 Dr JS Sehrawat.
Chandigarh: Dr. J.S. Sehrawat, Assistant Professor, Department of Anthropology, Panjab University, Chandigarh, has been awarded full Travel Grant by Indian Council of Medical Research (ICMR), Govt. of India, New Delhi to present his 4 research papers at 72nd Annual Scientific Meeting of American Academy of Forensic Sciences at Anaheim, California, USA. The conference will be held at Anaheim Convention Center, CA from 17th to 22nd February, 2020. Considering his experiences and contributions in diverse fields of forensic sciences, he is credited with the Associate Membership of American Academy of Forensic Sciences in the Forensic Anthropology section. 
Forensic experts of diverse sub-disciplines from all across the world will exchange their research findings and practical forensic experiences at this international conference of very high repute. 
Earlier, Dr. Sehrawat has presented his research papers in England, New Orleans, Seattle, Baltimore, Toronto, Portugal, etc. Previously, he has served Department of Forensic Medicine and Toxicology, GMCH-32, Chandigarh, for more than eight years. 
Dr. Sehrawat claimed a significant achievement to his credit that his 4 research papers have been accepted for scientific presentations at AAFS Annual Scientific Meeting where thousands of delegates from different countries participate every year. He expects some excellent scientific collaborations and networkings with the researchers from global universities and research institutions to boost up his future academic and research accomplishments.
Dr. Sehrawat emphasized that forensic anthropological contributions in forensic death investigations of some criminal cases like identification of victims of Nithari killings, Nirbhaya gang-rape suspects, Sheena Bora murder case, 26/11 Mumbai terror accused etc., has been duly recognized by the legal and medico-legal fraternity in India; particularly in cases of mass disasters or other criminal cases where only skeletonized remains are recovered from the crime scenes or other forensic situations.