PAU HOLDS ITS ANNUAL CONVOCATION, 458 STUDENTS RECEIVE DEGREES
Author(s): City Air NewsLudhiana, December 15, 2017: The Annual Convocation of Punjab Agricultural University (PAU) was held today wherein 61 students received Ph.D degree and 397 Master's (M.Sc., M.Tech, MCA, MBA, MBA (Agri business)...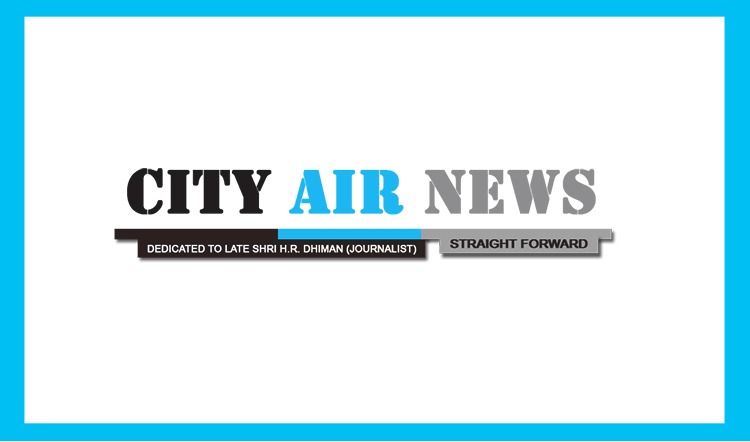 Ludhiana, December 15, 2017: The Annual Convocation of Punjab Agricultural University (PAU) was held today wherein 61 students received Ph.D degree and 397 Master's (M.Sc., M.Tech, MCA, MBA, MBA (Agri business) and MJMC) degree. A total of 117 students were awarded Merit Certificates besides Gold Medals and Medals. In addition, PAU scientists were honoured for their significant contribution to agriculture. Dr Trilochan Mohapatra, Secretary, Department of Agricultural Research and Education (DARE), and Director General, Indian Council of Agricultural Research (ICAR), New Delhi, was the chief guest. Dr Baldev Singh Dhillon, Vice-Chancellor, PAU, awarded the degrees to the students.
In his address, Dr Mohapatra congratulated the recipients of degrees and awards. "It is the blessings of your parents and teachers which have made you what you are today. Their contribution is invaluable," he remarked. The PAU has a global reputation and brought out talents who have nurtured agriculture in India, he said. Dr Mohapatra called upon the students to be tomorrow's responsible citizens and contribute to nation building and solving farmers' problems. India has plenty in store today and the credit for this goes to PAU, Punjab and its farmers, he observed. "The year 2016-17 has been a milestone for the country with food production touching all time high that is 271.98 million tonnes. The oilseeds production has risen by six times, pulses by three times, milk by nine times and fish by 13 times. More than 60 per cent of population is being provided food at subsidized rates," he disclosed. Pointing out the farm challenges, Dr Mohapatra expressed concern over crop residue burning, water crisis and soil health degradation. He said the PAU developed technology 'Happy Seeder' is surely going to pay rich dividends in checking stubble burning in future. Diversification can play an important role in conserving water, which is a serious concern for the state, he added. "There are total 12 crore farmers in India, out of which, 10 crore have received soil health cards. Efforts are on to combat all the challenges confronting contemporary agriculture," he stated. The problem of malnutrition can be tackled by promoting nutrition garden concept, he suggested. The ICAR has designed a student READY programme to create tomorrow'sentrepreneurs, he informed. "May you all grow into big Bunyan trees. Make agriculture sustainable and grow healthy food," he said to the students.
Dr Baldev Singh Dhillon highlighted the research, teaching and extension activities and accomplishments of PAU during 2015-16. "Education which you have received during your stay in the University is going to be instrumental in gaining proficiency in professional avocations and making you responsible citizens of the society. Do your best in every field be it agriculture, social, economic or culture," he said to the students.
On the occasion, students namely Shikha Sharma, Mandeep Singh and Sajjan Grover were awarded Dr Avtar Singh Atwal Gold Medal, Sardar Kartar Singh Kahlon Gold Medal and Dr Gurmail Singh Dhaliwal Medal for being adjudged as best student in Master's programme, best all round student in M.Sc. (Agriculture) and best all round student in M.Sc (Entomology) programme, respectively. Manpreet Singh, Pradipta Bhowmick, Jaskaran Kaur, Rajwinder Kaur, Barinder Kaur and Shruti Sharma were awarded Dr Gurbaksh Singh Gill Medal, Sardar Iqbal Singh Dhillon Medal, Dr Manjit Singh Kang Medal, Dr Sardar Singh Medal, Dr B R Sharma Medal and Dr K. Kirpal Singh Medal for scoring highest OCPA (overall credit point average) in M.Sc Agronomy, Plant Breeding, Biotechnology, Entomology, Horticulture (Vegetable Science) and Food Technology, respectively. Ratnesh Kumari, Sheenu Juneja and Jasmeet Kaur were awarded Shri Puran Anand Adlakha Medal, Bhai Bal Mukand Medal and Lala Shri Ram Ji Medal for scoring highest OCPA in M.Sc Botany, Physics and MBA porgramme, respectively. Aditi Sewak got Dr P N Thapar Gold Medal for being adjudged as the best all round graduate of PAU. Malathi A.N. received Dr M S Randhawa Medal for writing best essay on "Evolution of Life" while Priyanka Sharmag got Dr Sukhdev Singh Prize for best essay and oration.
In addition, PAU scientists were honoured. Dr Guriqbal Singh, Senior Agronomist (Pulses); Dr MIS Gill, Senior Horticulturist; Dr Harminder Singh, Senior Horticulturist; and Dr A.S. Dhatt, Senior Vegetable Breeder; were awarded Dr Harcharan Singh Sandhu Memorial Award, Hans Raj Pahwa Memorial Award, Sardar Gurcharan Singh Nihalsinghwala Award and Smt Harpal Kaur Memorial Award, respectively. Dr Satnam Singh, Assistant Entomologist, Regional Research Station (RRS), Faridkot; Dr Deepak Arora, Seed Production Specialist, University Seed Farm, Ladhowal; Dr Kulvir Singh, Agronomist, RRS, Faridkot and Dr Pankaj Rathore, Director, RRS Faridkot, received Best Outstation Scientists Awards. Dr Kuldeep Singh, Associate Director (Training), KVK, Nurmahal (Jalandhar), got Dr Satwant Kaur Memorial Best Extension Worker Award while Dr S.S. Walia, Senior Agronomist, received Dr M S Randhawa Best Book Prize.
Later, Dr Dhillon honoured Dr Mohapatra with a shawl and memento.
Date:
Friday, December 15, 2017