NUA Cafe launched with colorful Met Gala fashion party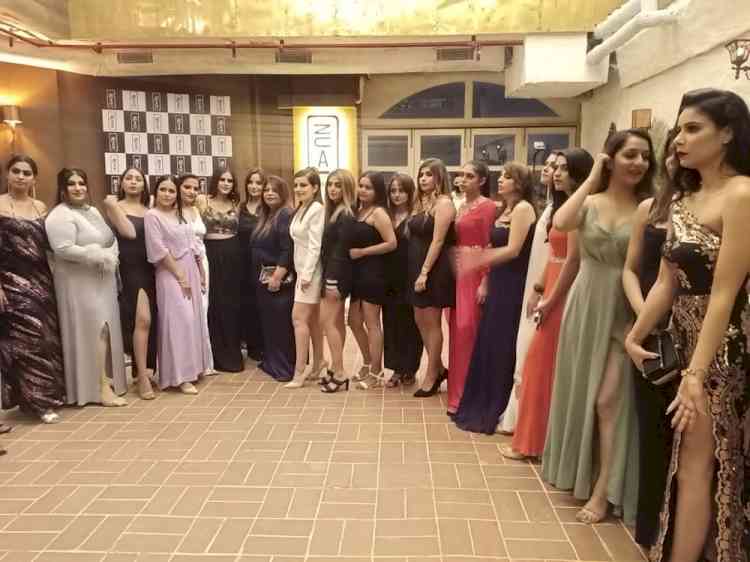 Mohali, October 2, 2021: Tricity's first ever Met Gala style colorful fashion event was held at Bestech Square Mall to mark the launch of the innovative NUA Café. It was attended by fashionable women, well-dressed models and even kids from the Chandigarh tricity.
 
The dazzling fashion event was dedicated to the women, who made their presence felt on the red carpet. The Red Carpet was graced by fashion-conscious ladies, kids and many local celebrities from the entertainment fraternity showcasing their designer outfits and styles. With this, NUA Cafe with its Spanish feel was formally launched.
 
The organizer of the programme, young Event Planner, Richa Kamboj said that she wanted to present a local version of Met Gala, an international fashion event,  first time in the tricity. She intends to empower the aspiring young women of the region through such events. It turned out to be a great platform for the confident and flamboyant girls to showcase their exclusive designer looks on the red carpet, which was also attended by many social media influencers.
 
NUA Café, a Spanish high-energy bar, is known for its ethnic décor, entertaining concerts, delicious food and refreshing drinks. This is NUA's second outlet in the tricity after Delhi. Situated in Sector 66, Mohali, the Cafe is full of charm and is located on the 5th floor of the Bestech Square Mall, in the heart of the town. The interior of the Cafe and the crockery and other items have also been designed by the NUA Design team. The spacious NUA Café gives Spanish vibes.
 
Event planner Richa Kamboj is a budding event planner as well as an Instagram influencer herself and has been associated with the party and fashion culture and events of the tricity. There are more than 60,000 followers on her Insa account.