Nature photo walk
Event organized by Natural Biodiversity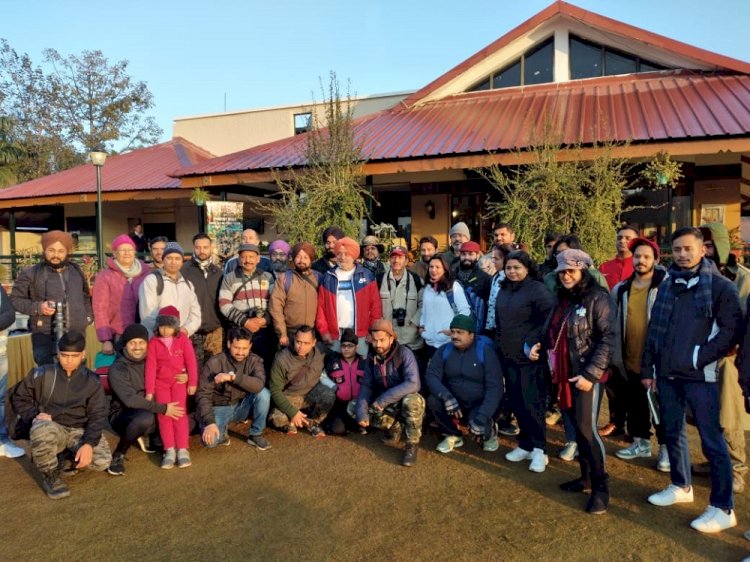 Chandigarh: Natural Biodiversity is an online group working for the research and documentation of Biodiversity and its related issues. The group is based on crowdsourcing concept where resources from all spheres of life come together for the cause. The group is accessible on facebook and has more than 8 thousand members from 91 countries of the Globe. It has about 80 thousands photographs mentioned with date and place to understand the habitat and niche.
The group organized a nature\photo walk on Jan 5, 2020 in collaboration with TPAS, Photomania, Social Substance and Forest Hill Resort. About 50 participants walked for four hours on the trails located in the forest hill report, near Naya Gaon, Mohali to document the flora & fauna and to tie bond with nature. The participants included Professional Photographers, Retired, Doctors, Engineers, House Wives, Kids etc. 
Mr. Amit and Deepika who were coordinating on behalf of Forest Hill Resort expressed that the event went as per their expectation and their agenda of getting a taste of hills to people was fulfilled. Dr. Arun Bansal from Panjab University apprised that the group clicked hundreds of photographs and was delighted to be part of it. Dr. Upendra Goswami, PGI brought in his family and mentioned that his daughter has learnt a lot from the excursion trip and he was able to document many species. Mr. Parveen Jaggi said that he would consider this trip as a Reiki trip for actual action next time. 
Overall the event was marked as success by all the stakeholders and all departed with a hope to may hay again and only better next time.