Motivation is what gets you started, habit is what keeps you going
Balloon Soccer Competition organized.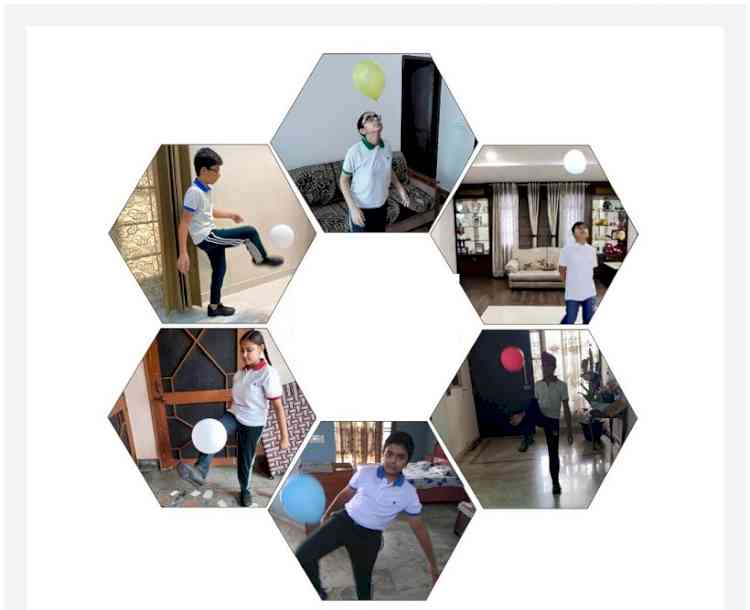 Jalandhar: Ivy World School, under the ageis of the Vasal Education Society is putting in tremendous efforts to improve the mental and physical health of students. Balloon Soccer Competition was organized.The students participated exuberantly and were full of zeal and spirit to participate and keep themselves fit and fine. This was an innovative and entertaining activity for all.
The Principal, Mrs. S Chauhan applauded the students for their extraordinary participation. She also acclaimed that games are an efficacious way to elevate our health. It enriches focus and sets the mind in the right direction and further suggested that we should give priority to ourselves and concentrate on our health. She added that the pandemic has created harmful effects on the health of the people and these little activities can stimulate our mind and body as health and happiness are interconnected.
The President of Vasal education Society, Shri K K Vasal, The Chairman Mr. Sanjeev Kumar Vasal, The Director Mrs. Ena Vasal, and The CEO Mr. Raghav Vasal hailed the efforts made by the Ivyians for their assistance in a child's life and not letting the scale of energy go down. The school will put forth the efforts and organize such activities to reduce the stiffness and rigidity in student's life. These small steps will certainly bring positive change in their lives. They also coaxed the students to perform such activities and keep themselves healthy. The students were elated to be a part of such an enjoyable event.