Management students of CT Group experience making of jaggery
The students were overwhelmed with the kind exposure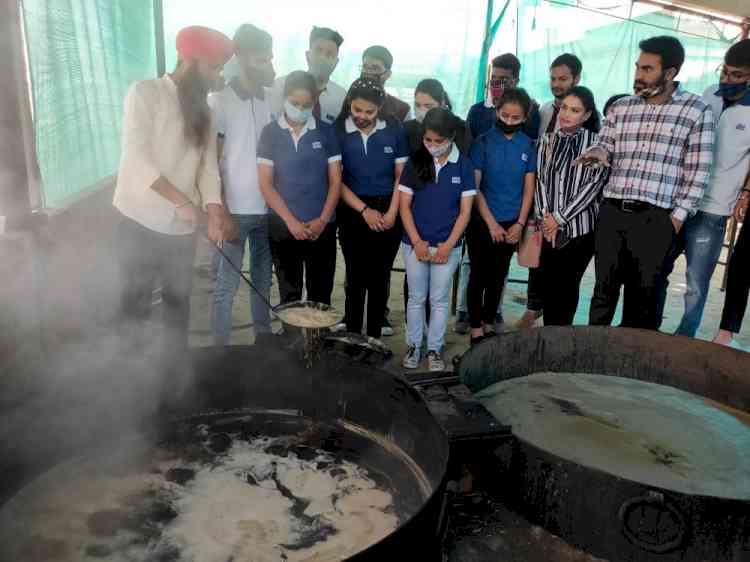 Jalandhar: An industrial visit was organized by Centre for Career Planning and Counseling for the students of Department of Business Management, CT Group, Shahpur Campus. The students of MBA Semester 4 and BBA Semester 4 were taken to Amritsar at Haani Industries along with faculty members.
This was the first time after pandemic broke out; the industrial visit was organized offline. The industry deals in various export quality products and manufacture many Indian spices, Jaggery and other related products.
The company official emphasized that they facilitate their globally located customers from the Amritsar plant. The students were overwhelmed with the kind exposure and they did step by step procedure of making jaggery themselves and were happy to learn the Indian traditions. They also interacted with the company officials and gained practical insights into what they have studied regarding the manufacturing process.
Dr. GS Kalra, Campus Director said that such visits are quite beneficial for the students in gaining practical experience of making various things on the actual spot.