Lyallpur Khalsa College organised online yoga session
The webinar was attended by Heads of different departments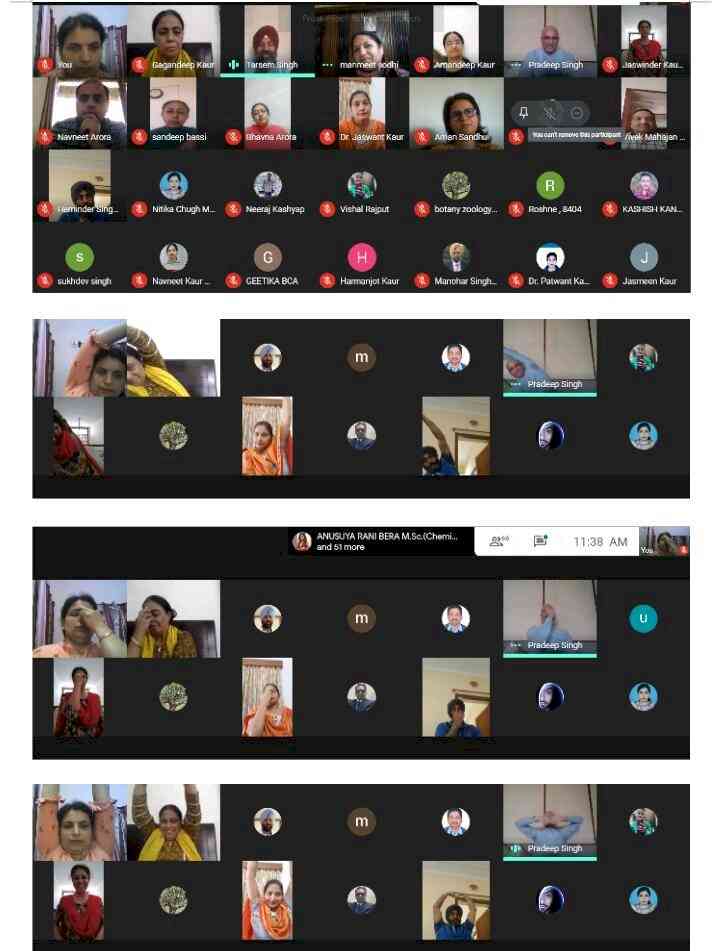 Jalandhar: Lyallpur Khalsa College organised an online yoga session as a part of Poshan Pakhwada programme launched by the Department of Social Welfare, Women and Child Development. 
Principal Dr. Gurpinder Singh Samra in his message conveyed that yoga has the power to calm the mind and strengthen the body. Mr. Pardeep Singh, Art of Living Teacher, the key resource person guided that focus on breathing during yoga is the right technique to calm the mind in present stressful life. He engaged a large number of participants with yoga exercises and all could enhance their practice of supporting own health and well-being. The guided breathing exercises practised during the hour-long session definitely helped all. The students were given tips to increase focus. The Principal Coordinator of the session and convenor of GrievancesRedressal Cell, Dr Gagandeep Kaur introduced Mr. Pardeep Singh an Alumnus of Lyallpur Khalsa College. It was an encouragingly interactive session with inputs from Prof. Jaswinder Kaur, Head Department of Zoology and Botany, and Dr. Jaswant Kaur. Dr. Tarsem Singh (Coordinator National Service Scheme) proposed the vote of thanks. 
The webinar was attended by Heads of different departments, Prof. Jasreen Kaur, Prof. Arunjit Kaur, Dr. Manohar Singh, Dr. Balwinder Singh, and a large number of faculty members and students. The proceedings of the session were well coordinated by Dr. Manmeet Sodhi.