Lyallpur Khalsa College celebrates 74th Independence Day
Remembering the unparalleled sacrifices made by the freedom fighters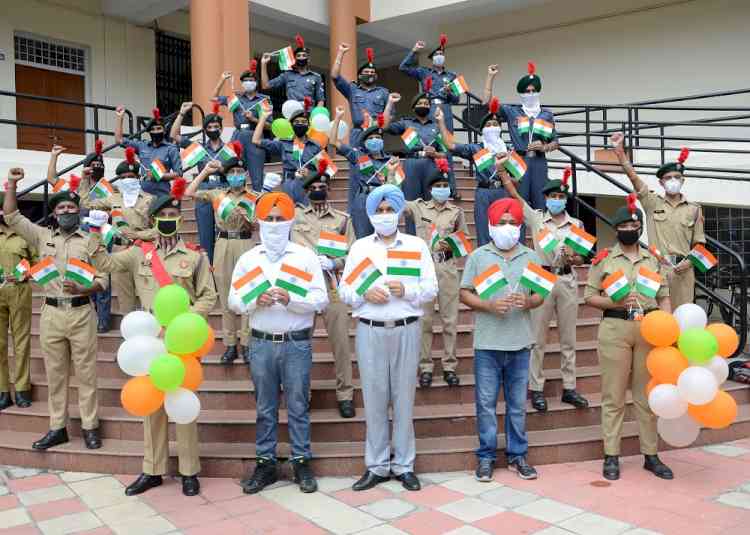 Jalandhar: Lyallpur Khalsa College, Jalandhar celebrated the 74th Independence Day with patriotic fervour under the dynamic guidance of Principal Dr. Gurpinder Singh Samra. Completely abiding by the directives of social distancing, NCC (Army Wing) and NCC (Air Wing) Units and their cadets recited the national anthem. 

Addressing the cadets, Principal Dr. Gurpinder Singh Samra  stressed on celebrating such occasions by remembering the unparalleled sacrifices made by the freedom fighters and take due inspiration from such events of national significance. Dr Samra also said that the prevalent circumstances need people to come forward and help one another and expressed his delight on seeing the cadets of the college doing such efforts. Holding the tri colour, Cadets of the  college raised high the slogans for peace and harmony, under the directions of Flying officer Manpreet Singh Lehal and ANO Dr. Karanbir Singh. Flg/O Manpreet Singh also motivated the cadets to give their best to the society and involve themselves in welfare activities. 

The cadets were led by Nitin Walia, Neha, Vasu Chopra, Harsh and they also vowed to work for national development.