Mission Fateh: Effective health communication need of hour, says civil surgeon
Further says, its importance has enhanced during the covid 19 pandemic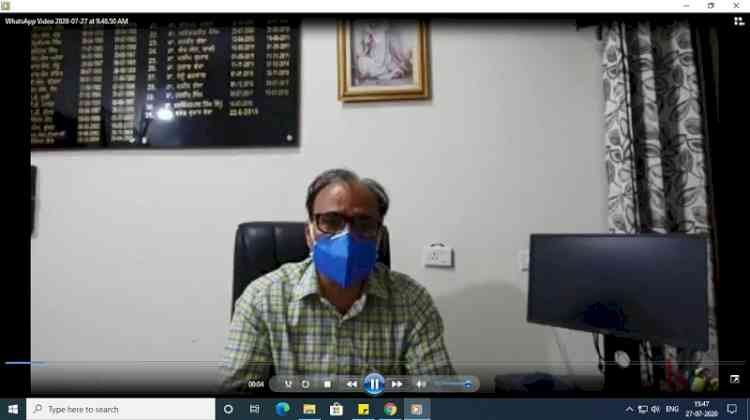 Dr Rajesh Kumar Bagga, Civil Surgeon, Ludhiana. (File Photo)
Ludhiana: Dr Rajesh Kumar Bagga, Civil Surgeon, Ludhiana has said communication is the way of exchanging information and thoughts. and health communication is the way of keeping everyone hearty and healthy. Health communication is the most important key factor to save people and  through it we can aware people about every aspect of health and save many lives. With proper information we can adopt a healthy lifestyle and save ourselves from many diseases. Moreover, it will help us to handle uncertainty and fear.

Health communication means to make people aware about their health and lifestyle choices, Dr.Bagga added. We do so many things in life, but we do not know the purpose of it. Same is the way with health, we eat so many things in life but we do not know that what impact that food will have on our mind and body. Keeping this thing in mind that healthy choices will lead you to healthy life of yourself and the community around you. If we are healthy then we can do anything we wish to do. But, if we are unhealthy then we will only complain about our health issues.

Health communication has been an important aspect in every phase of life. But its importance has enhanced during the covid 19 pandemic. If we look at today's scenario then importance of health communication is clearly seen. Those who stay at home, wear mask properly and maintaining social distancing are healthy. Those who do not follow the guideline have to pay challans and are in danger zone of corona. Till the time vaccine is not invented, the only medium through which you can save yourself is by following the guidelines of Punjab Govt.

In order to aware people about Covid 19 three IEC vans have been put into action in the city. Mass media wing teams of health department are awaring people about corona virus, pre requisites before leaving your house, how to maintain social distancing and most importantly when to approach the Doctor. "I request all Ludhianvis to stay at home and stay healthy", he said.