LPU BTech Student selected for Indian Government's National Entrepreneurship Development Programme
Under Skill Vigyan Program of the Ministry of Science & Technology (Government of India), LPU student Harsh Pandey is among the only four selected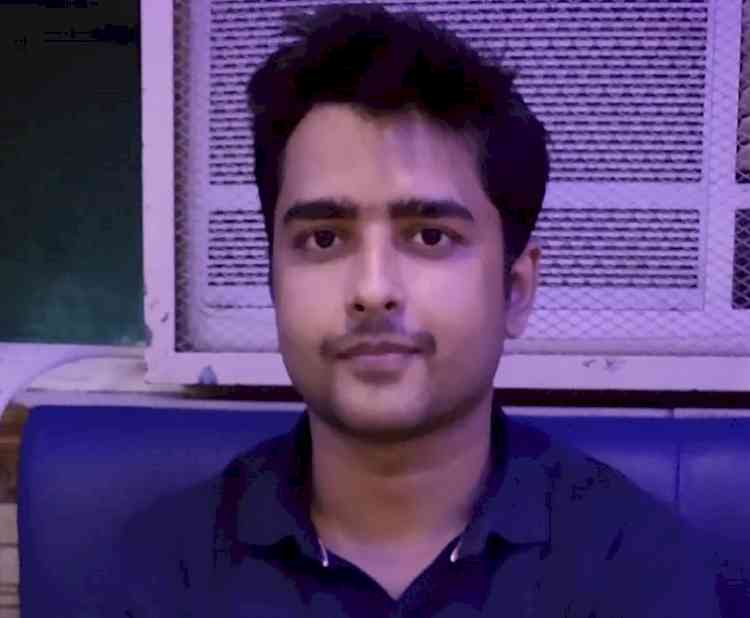 LPU student Harsh Pandey looking cheerful on being selected for Indian Government's National Entrepreneurship Development Programme.
Jalandhar, October 24, 2021:  BTech CSE third year student Harsh Pandey of Lovely Professional University (LPU) is selected for national-level 'Entrepreneurship Development Programme (EDP)' designed under Skill Vigyan Program of the Ministry of Science & Technology, Government of India. The ministry had received hundreds of applications, and Harsh is among the only four individuals selected from the state. His idea is farmers oriented, and he wants to uplift the local level farmers. He is to receive training from the government to run his venture successfully. LPU Chancellor Mr Ashok Mittal has congratulated the student and wished him a bright future ahead.
The programme aims at capacity building of science faculty; facilitate development of career paths for students by skilling them through hands-on training and creating quality jobs through 'Entrepreneurship Development Program'. It helps in developing entrepreneurial abilities, and the skills that are required to run a business successfully is developed among the students through this programme. Sometimes, students may have skills but it requires polishing and incubation.
LPU has also nurtured its students' ideas and created opportunities for them to successfully develop their business venture.  Hailing from Uttar Pradesh, Harsh Pandey, a student of Computer Science and Engineering (CSE) has been selected under such a fostering from LPU for coveted Skill Vigyan program.
Presently, Harsh has also started developing innovative software, voice assistant applications, mobile apps, web applications and designing due to his passion for computers. He also runs a podcast show "Freak Folks Honest Talks", where he interacts with multiple people of multiple backgrounds. He believes entrepreneurs do have the capability to change and shape the world with the evolution of smart businesses and adaptable skills. He messages to other students: "Today is your opportunity to build the tomorrow you want".