KMVites bag gold and silver medals in National Science Olympiad Exam
More than 150 students participated in this test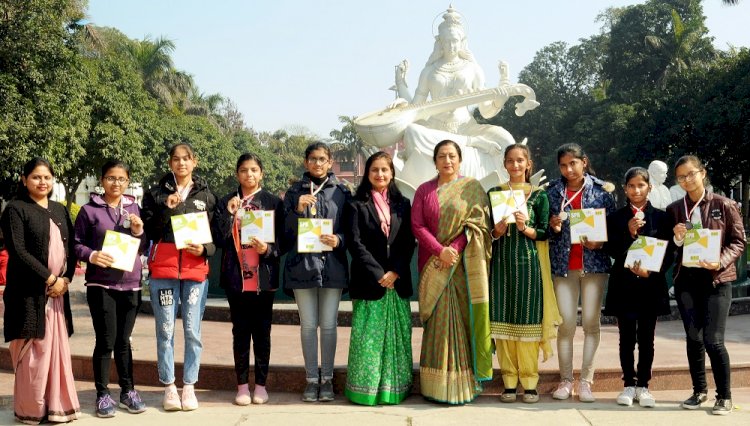 Jalandhar: Kanya Maha Vidyalaya has been at the fore front in imparting quality education to the students. Students are encouraged to participate in various competitions & a number of National level examinations like NCO, NSO, IMO, IEO, NSEP, NSEC, NSEB etc. are carried out in the institution.
Keeping with the tradition, 10+1 & 10+2 science students of K.M.V Collegiate Sr. Sec. School, Jalandhar participated in first level National Science Olympiad (NSO). More than 150 students participated in this test. Making KMV proud, students named Amanpreet Kaur, Pooja and Sharandeep Kaur of class 11th  & 12th bagged gold medals while Neha, Priya and Mansi Devi of class 11th & 12th bagged silver medals in the Olympiad. Also students named Navneet Kaur, Diksha and Meghdeep Kaur of class 11th & 12th bagged bronze medals in the Olympiad. 
Principal Prof. (Dr.) Atima Sharma Dwivedi congratulated the winners for their remarkable achievement & averred that these type of competitions provides a good platform to the students to showcase their talent. She further maintained that KMV provides the most suitable ambience for the academic growth of the students. She also blessed the student for bagging such prizes. Prof. (Dr.) Atima Sharma Dwivedi also inspired the students to win such laurels in future also to make KMV proud.