KMV organizes an expert talk on Curiosity in Science
Students acquainted about the employment and research opportunities available in the field of sciences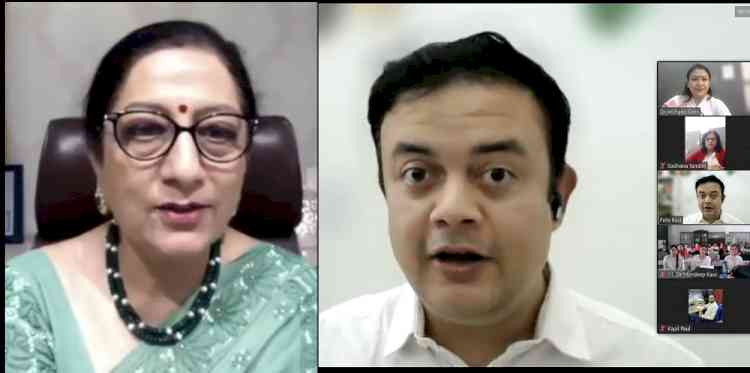 Jalandhar, March 20, 2023: Kanya Maha Vidyalaya (Autonomous) organized an expert talk on the topic Curiosity in Science. The talk was organized by P.G Dept of Zoology in collaboration with Institution's Innovation Council. 
Dr. Felix Bast, Professor, Central University, Bathinda. Students from the medical stream participated in this talk with full zeal and enthusiasm. Dr. Bast commenced his lecture by giving his life experiences that led him to his successful career. He also gave an overview of the career opportunities available in sciences and also discussed different approaches to discover the career options both at international and national level. He discussed with the students his expert and illuminating views on the present scenario of scholarships and funding agencies available for sponsoring young scientists in India as well as abroad. At the end of the talk, many inquisitive students also asked their queries from Dr. Bast to which he responded very eloquently. 
Principal Prof. Atima Sharma Dwivedi averred that event like this will help the students to gain the updated information regarding the required skill sets to work in the industrial world. She lauded the efforts of the faculty of the PG Department of Zoology for organizing the event successfully.