Ivy World School celebrated "Graduation Day" in Kindergarten wing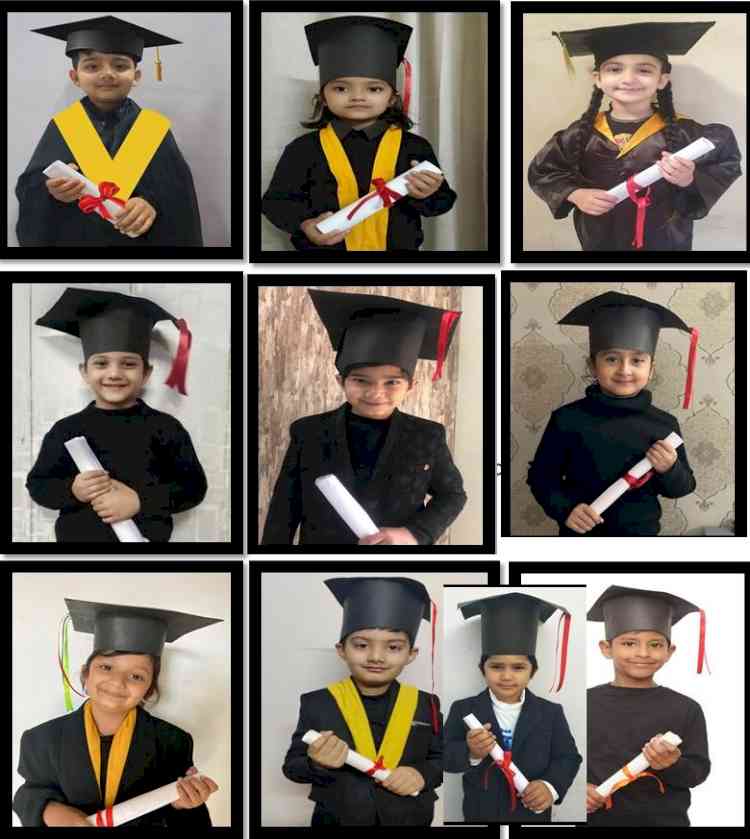 Jalandhar, March 3, 2022: Ivy World School, under the aegis of the Vasal Education Society celebrated "Graduation Day" in the Kindergarten wing.
 
Kindergarten graduation is an exciting milestone for pre-primary students as it marks a new beginning of a bright future full of possibilities.
 
To commemorate the virtual graduation ceremony's success and development, all K2 students shared ideas and demonstrated few things they have learned throughout the school year. They also talked about what they want to be when they will grow up. Doctors, teachers, inventors, farmers, and animal rescuers were among the students' dreams. The most important part of the ceremony was that brilliant pre-primary students sat with their parents in graduation robes and caps. Graduation robes and caps made the kids seem lovely.
 
Certificates were given out one by one to almost all of the kids. It was a happy and unforgettable day for not just the children, but also for their parents, who were thrilled to see their children receive their KG graduation certificates. Teachers, parents, and students were moved to tears as they watched a slideshow presentation of all the yearly virtual activities photos captured throughout the school year.
 
Mrs. S. Chauhan, Principal of Ivy World School, thanked and addressed the graduates on their accomplishments, as well as the teachers for their devotion and hard work in moulding kids through education and other co-curricular activities.
Shri K K Vasal, President of Vasal Education Society, Mr. Sanjeev Kumar Vasal, Director Mrs. Ena Vasal, and CEO Mr. Raghav Vasal all wished the graduates "the very best of luck" as they continue their education in the main stream of the school!