Innokids children and parents enthusiastically taking part in online activities
Dr Anup Bowry, the secretary of Innocent Hearts admired the teachers for putting in their endeavors for holistic development of students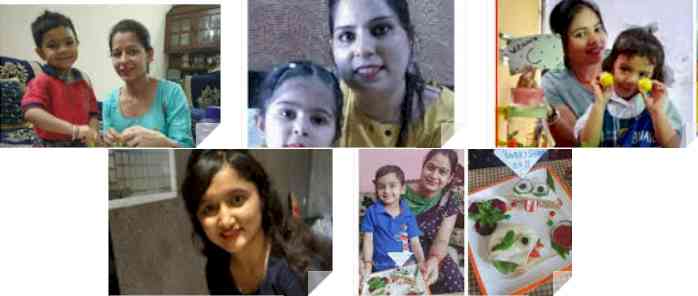 Jalandhar: Innocent Hearts has organized various online activities along with their studies, in all the branches of Innokids (Green Model Town, Loharan, C.J.R., Royal World and Kapurthala Road). 
Tiny tots are taking part along with their parents in their kind care and assistance. In 'Mom and Me ' activity, they decorated sandwiches and made lemonade. 
Parents are taking part in all these activities with full devotion and zeal. Motivational videos apart from their studies are also sent to boost them up. Students are keeping them fit with the help of Yoga videos made by the choreographer of the school. They are also taught to reuse the things with 'Best Out Of Waste' activity.
Dr. Anup Bowry, the secretary of Innocent Hearts admired the teachers for putting in their endeavors for holistic development of students.